Uber has a lot of choices for you for the cars you allowed to drive on platforms. It is fascinating to know that you can drive Mondeo 2008. There is a great need to know that, taxi companies have missed the change of branding in terms of green cab company. These companies are now successful in winning the ward of polluting diesel.
In the UK, Uber permits five major services to the customers. These services range up to Uber Lux as well as Uber XL. In terms of insurance, Quote Radar Uber taxi insurance UK will be the right choice for you. However, these are some of the essential guidelines:
The vehicle you are using must not be older than 2008 in as well as 2006 elsewhere.
The vehicle/taxi must have four doors.
Your car must be in good condition and there should not be any cosmetic damage.
There must be not commercial branding of your vehicle.
The vehicle/ taxi must be licensed in order to carry a minimum of four passengers.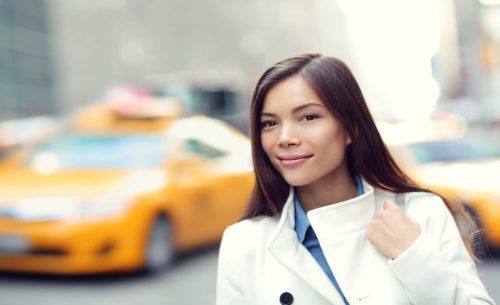 However, London is moving towards electric and hybrid vehicles. However, the rest of the UK is also adopting these modern changes. We are here to bring some environmentally friendly options for you. Here is the description of some of the new and best cars that can be used for Uber taxis in the UK. Let's have a look:
It is interesting to know that; Toyota Prius car is considered one of the best choices for Uber taxi drivers in the UK. Anything that comes from the other half of 2009 as well as is accepted. The main reason for the popularity of this car is, it's hybrid and it's a significantly build vehicle for the money.
Toyota Prius is expensive rather than other cards. Now, let's talk about the performance, the cars are capable to give the average UK driving MPG with approx. 50-55 miles with gallon petrol that is good of for a 1.8 liters petrol along with CVT transmission. Another reason to use this car as an Uber taxi is its maintenance that is cheap. There is a great need to consider, Toyota Prius offers a lot of support to all the Uber drivers.
Honda Insight is a Prius rival. We can also say, Honda Insight is just like a younger brother as well as it is also one of the decent cars for Uber taxis in the UK. People choose this car because it's cheaper as compared to the Toyota Prius. Moreover, the cars don't look shabby.
The car has a smaller engine with 1.3litre petrol. However, CVT transmission can whiny under hard acceleration and it's the good choice for the Uber taxi in UK.
The Octavia and Skodas are cheaper Volkswagens. One of the top reasons to opt the cars is, these are very reliable and maintenance is so easy. No doubt, you see a lot with PCO, you want diesel versions in order to maximize on MPG.
However, we can also say, Superb is like the bigger brother of Octavia. Parts are cheap except the city driving issues regarding diesel as well as filters cats get clogged up. For your information, the vehicle is large and can fit three persons the back of the car comfortably. it means, there is no problem for you to get on the Uber platform.
For your information, Mondeo is a kind of proven workhorse in terms of Private Hire. It is one of the comfortable and large vehicles that come with low maintenance cost. However, some known issues on the vehicle are known as dual mass flywheel as well as when injectors are going bad. These are relatively expensive. No doubt, injectors are replaceable but the DMF is an expensive part with labor need. As it is easy to maintain, it's the best choice for you as well as for the people who are looking for a large car.
---
Interesting Related Article: "Uber wins major court case in the UK"