One of the crucial functions that determine the success of your organization regardless of the size of an organization is marketing. It is essential to strategically divide the marketing budget based on the return on investment.
We can see that a significant chunk of the marketing budget still goes to TV advertisements. However, advertising money is quickly shifting to the internet due to its impressive return on investment. It does not cost you arms and legs to spend money on digital marketing. Furthermore, it also offers more control and real-time analytics of your campaigns.  
A HubSpot Inbound Marketing Software allows you to manage all your inbound marketing campaigns from email to social media advertisements. You can post your schedule, get real-time analytics, automate your emails, and more. The great thing about HubSpot is that you can get started for free.
Alongside marketing budget and tools, you also need a great marketing strategy to stand out amid fierce competition. It is true that marketing strategies depend a lot on the nature of the business, industry, changes, and so on. However, some best marketing strategies work out for most of the companies.
In this article, we will reveal some proven marketing strategies that have worked for companies across many different industries. You can know about them and see if your business is implementing them or not.
Check out if your business is implementing best marketing strategies or not
After reading this section of this article, you will know whether your company is following the best marketing strategies or not. Let's move forward and do some analysis.
Have a clear goal and make a commitment
It might sound like obvious, but many goals that you set are not clear. Only having a goal like increasing profit is not enough. You need to be more specific like growing sales by 15% within a year or something like that. It will help you to come up with better tactics to achieve that goal.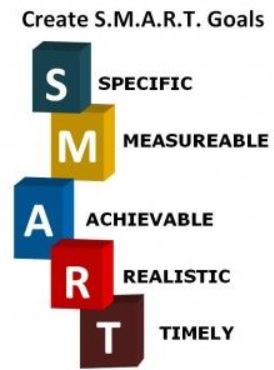 The next thing one needs to do is, be committed. You should allocate a specific amount of time to implement the strategy every day. The big companies have a dedicated team for carrying out marketing operations. If you are running a small company, you need to allocate 3-5 hours or more daily, according to the requirement.
Branding consistency
One of the best examples of maintaining "brand consistency" is Coca Cola. It spends billions of dollars on advertising every year to maintain its brand identity and positioning. Coca Cola has managed to set its position as a brand that offers refreshment in body, mind, and spirit via its advertisement campaigns.
It campaigns in a way that all the messages of its advertisement revolve around optimism, creating moments, inspiration, fun, and making a difference.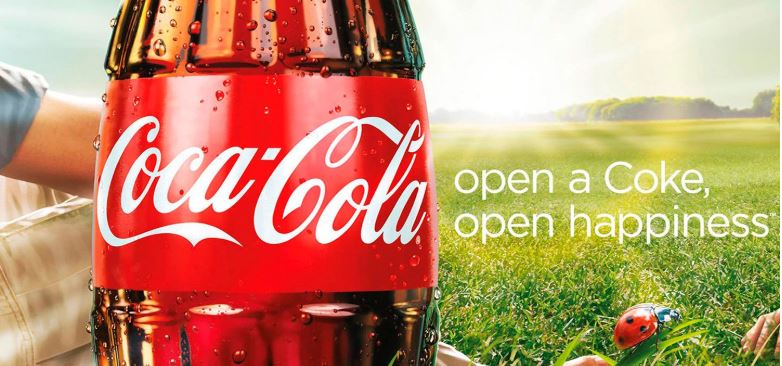 You will notice that its latest campaign was about inspiring people and spreading happiness. The positioning of Coca Cola is stable in the minds of consumers.
Your company should learn from Coca Cola and maintain the consistency of your message to have a strong brand image.
Strive for giving better customer experience
In today's world where customers have plenty of choices,  offering a great customer experience is not an option, but a necessity. You can drastically enhance the customer experience by investing in CRM software.
According to the report, companies in an average earn around $8.7 for every $1 spend on CRM software. CRM software will help you know all the essential characteristics of your audience like their age, gender, marital status, education, interest, behavior, and more.
By knowing more about your customers and maintaining a good relationship with them, you can ensure a stable income for your business.
Sell a story
A great story helps your brand to build an emotional attachment with your potential customers and existing ones. One of the great brands that sell stories with its products is Nike. Nike is not only selling a pair of a shoe; it is selling a story.
If you carefully analyze their campaign, you will realize that they attach a story with their product like how a person managed to go through struggles and came out with a victory.
Free sample and trial
There are plenty of choices for people these days. Only the best products will be able to survive in the intense business environment. With so many options available to the users, they are not willing to pay for a product/service before knowing its quality and importance.
"Free" is an immensely powerful word in the world of marketing. To make your customers know about the value of your product/service, let them use it for free for a short time or trial version. Amazon, Google, Microsoft, and many other companies are using the strategy of free trial to increase their customer base.
The best example is Amazon Web Services, it provides new customers with 12-month free cloud services.
Leverage influencers and your existing customer base
One influencer marketing report revealed that an influencer marketing campaign could be 11 times more profitable than a traditional banner advertisement. There are plenty of micro-influencers that are willing to promote your products and services in exchange for a free product, commission, and a little cash.
You can also use the power of references. Your potential customers are more likely to trust their friends and family members recommendation. All you need to do is offer some incentives to your existing customers to encourage them to recommend your products.
Retargeting and Email Sequence
The retargeting social media and display campaigns work better than regular ones. Furthermore, they are cheaper than regular advertisement. Tirendo, a retailer, managed to increase its sales by 22% with Google remarketing campaign (Source).
If you have no idea about the concept of retargeting advertising, you must learn about how it works and be aware of various retargeting tactics. Significant influencers use retargeting campaigns to get more customers.
A retargeting campaign allows you to target the people who are already aware of your product/services. These people are more likely to engage with your advertisement, leading to more sales.
You can put an effort to answer their objections, show more features, and more with your retargeting ads. Follow up the retargeting campaign with powerful email sequences. It will further increase your chances of converting your leads into potential customers.
Your next move
Keep in mind that your chance of succeeding is little if you do not have the right marketing strategies in place. The marketing strategies that I've mentioned in this article have done wonders for businesses, and there is a good chance that they might work for your company as well.
However, there is an exception to everything. You should try out all the marketing strategies that I've mentioned, and test your performance. Invest in the strategy that works out best for your organization and set a budget according to the return on investment. I hope the article has offered some great insights to you.
Do you want to add more strategies? If yes, feel free to let us and our audience know by commenting below.