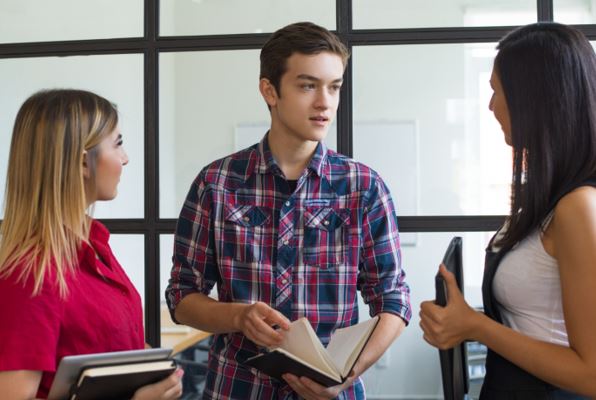 When recruiting for IT, there are several options you should consider to ensure you hire the best talent fit for the role.
This is very important because an IT role is one of the most relevant roles that determine the success of a business or organization.  And it is possible to hire your IT staff through Human Resources in your own organization. But nothing beats getting an IT recruiter to do your IT staffing on your behalf.
Why do you need an IT recruiter for IT staffing?
Information technology is clearly of great relevance in the modern technology marketplace. Technology remains a crucial aspect for every business. And any organization looking to survive the marketplace must ensure they stay on top of their game technology-wise.
Getting an IT recruiter for your IT staffing is beneficial to your business and organization for the following reasons:
The IT recruiter ensures you get the best talent available within your budget.
You can avoid the stress and rigors of finding a good fit for the role by yourself. And this allows your organization to focus on other business activities.
The recruitment process is easier for you, whether you want temporary staffing or permanent staffing via temp agency.
Since the IT recruiter already has access to a network of available talents in his professional field, the recruiting process can be quicker. And you can meet recruitment deadlines where you have any.
An IT recruiter is more likely to meet your recruitment expectation for your IT staffing. Because it is their professional field and they have all the knowledge and resources you need to hire the best.
But how do you find an excellent professional to help your business find the best talent for the role?
Finding the best IT recruiter for IT staffing
There are several factors to consider when choosing a recruiter to help you hire a professional IT talent for your business or organization. These factors include;
Type of organization or business
Naturally, the kind of business or organization you run will determine what  IT skills you need your talent to possess to effectively execute activities.
And this is why any recruiter of your choice must possess the relevant skills to identify the technology needs of your organization. And can find you the best person for the role.
Professionalism
In considering the professionalism of your preferred recruiter, you should look at their qualifications, right to practice, and ability to deliver satisfying results to a client.
You should be able to access relevant information regarding the legitimacy of your choice recruiter or staffing agency from their website. And you can always read up on reviews from previous clients and other regulatory bodies to determine if an agency or recruiter is the best fit for your organization.
Financial Implication
The financial implication is a necessary factor to consider in sticking to your budget for the recruitment process. However, a good recruiting professional should know how to effectively cut down unnecessary expenses and get you the best talent for the role. And within your set budget.
Get the best recruiter for your IT staffing.
One effective way to get the best recruiter for your IT staffing is to get started with efficient staffing agencies like Scion Technical, an award-winning staffing organization specializing in different recruiting services, including technology staffing.
With a staffing agency like Scion, you can be confident about getting the best talents for your IT roles, whether on a temporary or permanent contract. The organization provides excellent technical staffing through their technical professionals to ensure clients get the staffing services they want. And if you are in the US and its environs, this is a staffing agency you definitely want to work with.
---
Interesting Related Article: "Reasons to Work with a Staffing Agency"