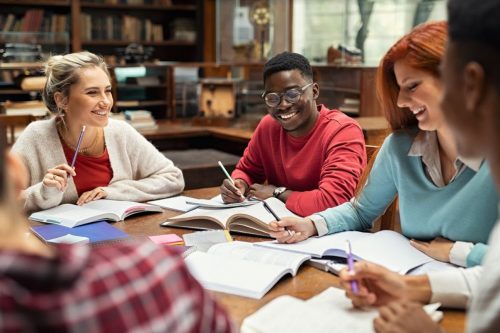 Summer programs offer high school students a chance to explore their passions, engage in rigorous academic experiences, and gain valuable skills in preparation for college and beyond. With numerous opportunities available, it can be challenging to identify the right program. Drawing on insights from College Transitions, a leading college consulting firm, we've compiled a list of top summer programs for high school students in 2023.
STEM Programs
For students interested in science, technology, engineering, and mathematics (STEM), various programs offer hands-on experiences and opportunities to work with experts in the field. These programs often provide a collaborative learning environment and exposure to cutting-edge technology. Some notable options include:
Boston University – Research in Science & Engineering (RISE): A six-week summer program providing hands-on research experience in STEM fields and exposure to academic and career opportunities.
Carnegie Mellon – Summer Academy for Math + Science (SAMS): A five-week summer program providing opportunities for students from underrepresented communities that includes intensive coursework, hands-on research, and college preparation to foster diversity and excellence in STEM fields.
Stanford Institutes of Medicine Summer Research Program (SIMR): An eight-week program for students interested in medicine and biomedical sciences that offers hands-on research experience, mentorship, and seminars to prepare students for careers in STEM fields.
Michigan State University – High School Honors Science, Math and Engineering Program (HSHSP): A rigorous seven-week summer program for academically talented students interested in STEM fields that provides college-level coursework, hands-on research, and mentorship to prepare students for STEM careers.
Business and Economics Programs
Students with an interest in business and economics can benefit from programs that introduce them to entrepreneurship, marketing, and finance. These programs often feature real-world case studies, group projects, and guest speakers from the industry. Top programs include:
LaunchX: This entrepreneurial program helps students develop their own startup ideas, learn from successful entrepreneurs, and pitch their projects to investors.
Wharton's Leadership in the Business World program: Helps students develop leadership skills and provide exposure to business concepts through classes, team projects, and industry speakers.
University of Pennsylvania – Leadership in the Business World: A program for high school seniors introducing them to top-notch business education and the opportunity to hone their leadership, teamwork, and communication skills
Foundation for Teaching Economics – Economics for Leaders (EFL): Students can learn economic principles, develop leadership skills, and critical thinking through interactive simulations and discussions.
Indiana University's Young Women's Institute: A summer program for high school girls that provides an introduction to business concepts, leadership development, and networking opportunities.
Writing and Journalism Programs
Budding writers and journalists can hone their skills through summer programs that focus on creative writing, journalism, or multimedia storytelling. These programs often feature workshops, individualized feedback, and opportunities to publish their work. Top programs to consider include:
Arizona State University – Walter Cronkite School of Journalism and Mass Communication: Offers various summer programs for high school students interested in journalism, media production, and storytelling, providing hands-on training and professional development opportunities.
JCamp: This six-day training camp brings together a diverse group of high school students from throughout the country to improve their journalistic skills. Workshops, field trips, and interactive training comprise the curriculum.
Princeton University – Summer Journalism Program: Free, immersive journalism and college preparation program for limited-income high school juniors from across the United States, providing lectures, workshops, mentorship, and hands-on experience to foster diversity in media.
A Summer of Growth and Exploration
Participating in a summer program can provide high school students with valuable experiences, academic enrichment, and personal growth. As they explore their interests and passions, these programs can help students make informed decisions about their future college majors and career paths. With guidance from College Transitions, students can identify the best summer programs to match their interests and goals, setting the stage for a fulfilling and successful college experience.
---
Interesting Related Article: "Staying Fit in College: Five Simple Habits You Need to Adopt"