The RSPB is asking for volunteers to take part in the Big Garden Birdwatch, the largest wildlife survey in the world. If you want to contribute to the UK's bird count, which will occur on 30th and 31st January, 2016, contact the RSPB (details below). The survey is now in its 37th year.
All the RSPB (Royal Society for the Protection of Birds) asks for is one hour of your time. The activity is suitable for people of all ages and abilities – and it will also bring you much closer to nature.
Over half-a-million volunteers are expected to take part in the Big Garden Birdwatch across the United Kingdom by counting the birds in their gardens.
A snapshot of UK nature
Participants will also be asked to make a record of other wildlife they see throughout 2016, including hedgehogs, foxes stoats and squirrels. Their contributions will help the RSPB get a vital snapshot of British nature.
You can request a FREE PACK, or simply register your details to save time (must be 18 or over).
The RSPB also has a webpage where you can find out which Big Garden Birdwatch events are taking place near you – all you have to do is write your postcode in a box.
RSPB conservation scientist, Daniel Hayhow, said:
"With over half a million people now regularly taking part, coupled with over 30 years' worth of data, Big Garden Birdwatch allows us to monitor trends and helps us understand how birds are doing."
"As the format of the survey has stayed the same, the scientific data can be compared year-on-year, making your results very valuable."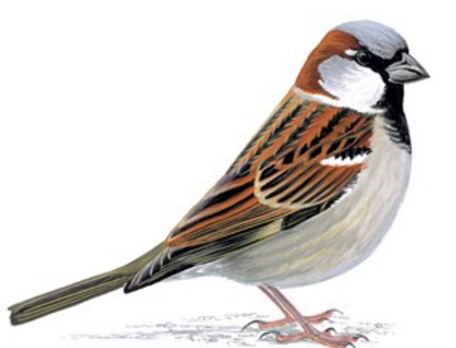 "With results from so many gardens, we are able to create a snapshot of bird numbers across the UK. Once we know which birds are in trouble, together we can ensure that our garden wildlife will be around forever."
Big Schools' Birdwatch
In a separate event – The Big Schools' Birdwatch – which lasts from 4th January to 12th February 2016, teachers and schoolchildren are asked to take part. This event is now in its 15th year.
The RSPB asks school staff and pupils to count birds at their school during one lesson and report what they see. "Be part of the world's largest wildlife survey!" This is an exciting opportunity for kids to learn to observe nature. You just need a pair of binoculars and a spark for nature. Here's a great birding binocular guide by WorldBirds to get you started.
A record 90,000 school-kids and teachers participated in the survey in 2015 by counting the birds that visited their grounds.
The data schools send contribute to the RSPB's Big Garden Birdwatch and help the charity build an overall picture of birds visiting school grounds – this helps them identify any changes in populations more rapidly.
Over seventy different bird species have been recorded in the grounds of UK schools, ranging from house sparrows and starlings, to little egrets and kestrels. In 2015, 89% of schools spotted at least one blackbird in their grounds, the most commonly observed bird for seven successive years. Starlings were the second most spotted birds, followed by house sparrows.
British wild bird population in decline
According to a report – Wild Bird Populations in UK, 1970 to 2014 – published in October 2015 by the Department for Environment Food & Rural affairs, in 2014, the all-species index in the United Kingdom was 9% below its level in 1970.
Breeding Farmland Bird Index: declined by 54% in 2014 compared to 1970. Most of this decline occurred in the late seventies and early 90s, mainly due to the impact of rapid changes in farmland management. Even so, from 2008 to 2013 populations dropped significantly – by 11%.
Breeding Woodland Bird Index: fell by 20% in 2014 compared to 1970. However, 2014 figures were higher than in 2013. The greatest decline in this category occurred from the early eighties until the early 90s. "Although fluctuating, the index has been more stable in recent years," the authors added.
Breeding Water & Wetland Bird Index: declined by 15% in 2014 compared to 1975. From 2008 to 2013, numbers fell by 12%.
Video – RSPB Big Garden Birdwatch
Getting the whole family together, binoculars and guide books at the ready, and scanning the garden for birds is a great way to spend one hour. This video also tells you how to attract birds to your garden.