This information article provides details on what are considered to be the biggest automobile companies in the world.
The first ranking in this article lists automobile companies by yearly revenue and the second ranking lists them by vehicle production.
According to the chart below, Volkswagen is the number one automobile company in terms of yearly revenue (in USD billions), followed by Toyota.
Both of these automobile companies were ranked among the 15 top companies that best represent success in a Booz & Company survey, which included more than 700 senior-level executives across the globe.
List of the world's biggest automobile companies by revenue:
| Rank | Company | Revenue (USD billions) |
| --- | --- | --- |
| 1 | Volkswagen Group (Germany) | $250 (2012) |
| 2 | Toyota (Japan) | $226 (2013) |
| 3 | General Motors (USA) | $152 (2012) |
| 4 | Daimler AG (Germany) | $148 (2012) |
| 5 | Ford (USA) | $134 (2012) |
| 6 | Fiat (Italy) | $106 (2012) |
| 7 | BMW AG (Germany) | $100 (2012) |
World's biggest automobile companies by production:
Below is a list of the biggest automobile companies in the world (by production), according to the World Motor Vehicle Production – OICA Correspondents Survey:

---
1. Toyota
Total vehicle production: 10,104,424
Cars: 8,381,968
Light commercial vehicles: 1,448,107
Heavy commercial vehicles: 268,377
Heavy buses: 5,972
---
2. General Motors
Total vehicle production: 9,285,425
Cars: 6,608,567
Light commercial vehicles: 2,658,612
Heavy commercial vehicles: 7,558  
Heavy buses: 10,688
General Motors Annual Report
---
3. Volkswagen
Total vehicle production: 9,254,742
Cars: 8,576,964
Light commercial vehicles: 486,544
Heavy commercial vehicles: 169,064
Heavy buses: 22,170
---
4. Hyundai

Total vehicle production: 7,126,413
Cars: 6,761,074
Light commercial vehicles: 279,579
Heavy commercial vehicles: 70,290
Heavy buses: 15,470
---
5. Ford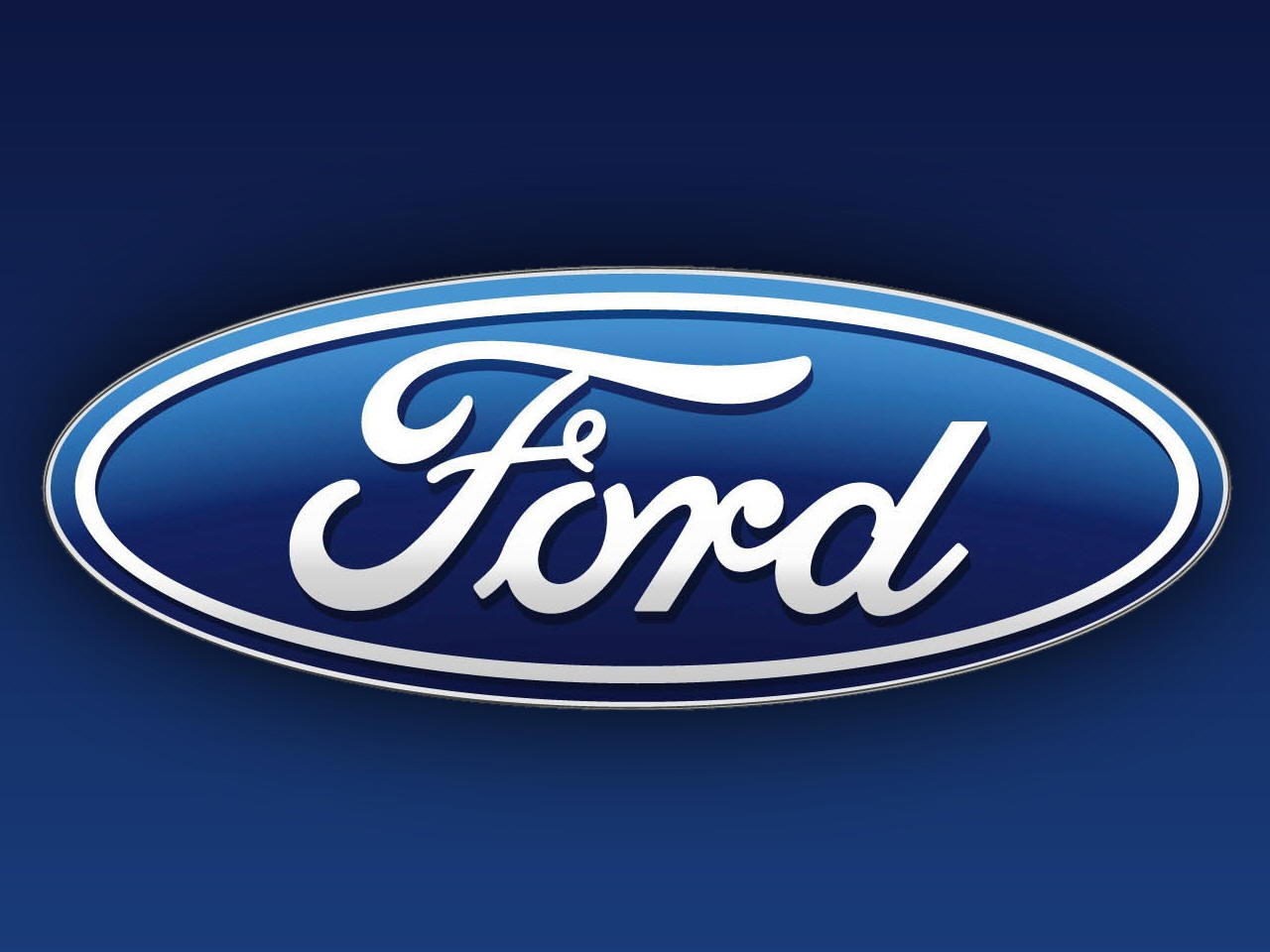 Total vehicle production: 5,595,483
Cars: 3,123,340
Light commercial vehicles: 2,394,221
Heavy commercial vehicles: 77,922
Heavy buses: N/A
Ford Annual Report
---
6. Nissan
Total vehicle production: 4,889,379
Cars: 3,830,954
Light commercial vehicles: 1,022,974
Heavy commercial vehicles: 35,451
Heavy buses: N/A
---
7. Honda
Total vehicle production: 4,110,857
Cars: 4,078,376
Light commercial vehicles: 32,481
Heavy commercial vehicles: N/A
Heavy buses: N/A
Honda Annual Report
---
8. PSA
Total vehicle production: 2,911,764
Cars: 2,554,059
Light commercial vehicles: 357,705
Heavy commercial vehicles: N/A
Heavy buses: N/A
PSA Annual Report
---
9. Suzuki
Total vehicle production: 2,893,602
Cars: 2,483,721
Light commercial vehicles: 409,881
Heavy commercial vehicles: N/A
Heavy buses: N/A
---
10. Renault
Total vehicle production: 2,893,602
Cars: 2,483,721
Light commercial vehicles: 409,881
Heavy commercial vehicles: N/A
Heavy buses: N/A
Renault Annual Report
---
Complete 2012 ranking:
| Rank | Automobile company | Total production | Cars |
| --- | --- | --- | --- |
| 1 | Toyota | 10,104,424 | 8,381,968 |
| 2 | GM | 9,285,425 | 6,608,567 |
| 3 | Volkswagen | 9,254,742 | 8,576,964 |
| 4 | Hyundai | 7,126,413 | 6,761,074 |
| 5 | Ford | 5,595,483 | 3,123,340 |
| 6 | Nissan | 4,889,379 | 3,830,954 |
| 7 | Honda | 4,110,857 | 4,078,376 |
| 8 | PSA | 2,911,764 | 2,554,059 |
| 9 | Suzuki | 2,893,602 | 2,483,721 |
| 10 | Renault | 2,676,226 | 2,302,769 |
| 11 | Chrysler | 2,371,427 | 656,892 |
| 12 | Daimler AG | 2,195,152 | 1,455,650 |
| 13 | Fiat | 2,127,295 | 1,501,979 |
| 14 | BMW | 2,065,477 | 2,065,216 |
| 15 | SAIC | 1,783,548 | 1,523,398 |
| 16 | Tata | 1,241,239 | 744,067 |
| 17 | Mazda | 1,189,283 | 1,097,661 |
| 18 | Dongfeng Motor | 1,137,950 | 539,845 |
| 19 | Mitsubishi | 1,109,731 | 980,001 |
| 20 | Changan | 1,063,721 | 835,334 |
| 21 | Geely | 922,906 | 922,906 |
| 22 | Fuji | 753,320 | 734,959 |
| 23 | BAIC | 720,828 | 83,033 |
| 24 | FAW | 706,012 | 480,443 |
| 25 | Great Wall | 624,426 | 487,704 |
| 26 | Mahindra | 606,418 | 429,101 |
| 27 | Isuzu | 600,470 | |
| 28 | Chery | 563,951 | 550,565 |
| 29 | Avtovaz | 553,232 | 553,232 |
| 30 | Brilliance | 489,770 | 231,527 |
| 31 | JAC | 476,356 | 200,278 |
| 32 | BYD | 455,444 | 455,444 |
| 33 | Lifan | 272,657 | 183,750 |
| 34 | Volvo | 234,680 | |
| 35 | Proton | 162,455 | 134,934 |
| 36 | China National Heavy Duty Truck | 127,792 | |
| 37 | Paccar | 125,336 | |
| 38 | GAZ | 125,319 | |
| 39 | Ashok Leyland | 117,738 | |
| 40 | Hunan Jiangnan Automobile Manufacturing Co. | 117,051 | 117,051 |
| 41 | GAC Group | 114,157 | 87,408 |
| 42 | Shannxi | 86,283 | 8,044 |
| 43 | Porsche | 86,083 | 86,083 |
| 44 | Soueast | 85,515 | 81,512 |
| 45 | Navistar | 83,371 | |
| 46 | King Long | 78,226 | |
| 47 | UAZ | 70,434 | 32,469 |
| 48 | Tangjun Ou Ling | 69,167 | |
| 49 | Hebei Zhongxing | 63,221 | 4,955 |
| 50 | Sichuan Nanjun | 60,743 | |