The digital currency Bitcoin now has a famous backer, the world's richest person Bill Gates says he finds the virtual currency "exciting" and loves it because it is "cheap". To have a prestigious Bitcoin advocate can only be good news for the cryptocurrency.
In a Bloomberg interview, Mr. Gates said:
"Bitcoin is exciting because it shows how cheap it can be. Bitcoin is better than currency in that you don't have to be physically in the same place. And of course for large transactions currency can get pretty inconvenient."
It is not the first time Bill Gates has praised Bitcoin. In September, he called the virtual currency a tour-de-force (a great feat).
Mr. Gates added, however, that we should be careful because of Bitcoin's anonymity feature and its alleged usage by terrorists and money launderers.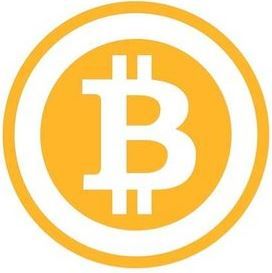 Mr. Gates' comments on Bitcoin will boost the virtual currency's prospects considerably.
For customers who are not trying to be anonymous, Bitcoin technology is key "and can add to it or you could build a similar technology where there's enough attribution where people feel comfortable that this is nothing to do with terrorism or any type of money laundering," Gates added.
The founder of Microsoft believes that all financial transactions will eventually be completely digital, universal and nearly free.
What is Bitcoin?
Bitcoin is a digital currency that can be sent person-to-person with no need for it to go through a central authority, such as a central bank. Founded in 2008, it was the world's first totally decentralized digital-payment system that works like "online cash".
Satoshi Nakamoto first thought of the idea in a paper he published "Bitcoin: A Peer-to-Peer Electronic Cash System."
Sellers and buyers are protected from fraud when doing a Bitcoin transaction because it is computationally not possible to reverse.
Bitcoin payment options spreading
Some major online companies are starting to accept Bitcoin payments for a number of their products.
On September 24th, PayPal said it was partnering with Coinbase, BitPay and GoCoin to allow merchants to accept Bitcoins for downloadable music, online games, and some other digital products that are delivered immediately upon payment.
At the beginning of September, eBay's mobile payments provider Braintree said it was working towards allowing Bitcoin payments for Uber and Airbnb purchases.
In June, Internet-based travel website company Expedia announced it would accept Bitcoin payments for hotel bookings, initially just in its US website. If all goes well, it will eventually include payments for cruise tickets, rental cars, flights and leisure activities.
Online retailer Overstock.com accepts bitcoins. In May, Zynga, the online games company, said it was planning to accept Bitcoins payments for tokens of virtual goods on some online games.
Bloomberg Video – Bitcoin advocate Bill Gates explains
In an interview on with Erik Schatzker on "Street Smart," Bill Gates comments on Bitcoin.