American bond investor and author Bill Gross leaves Pimco, the firm he co-founded in 1971, to join Janus Capital Group Inc., where he will be in charge of a newly created bond fund. His departure from Pacific Investment Management Co. (PIMCO) follows a bitter fight with his former CEO.
PIMCO belongs to Munich-based Allianz SE, one of the world's largest insurance companies.
According to people familiar with the matter, Pimco was about to fire Mr. Gross just before he left for Janus, as tensions built up at the company in recent weeks.
Mr. Gross (70) is seen as one of the most powerful bond investors in the history of finance – widely known in the industry as 'The Bond King'. He is one of the world's few investors who has been able to get better returns from the bond market than from stocks. His unique understanding of the economy and interest rates have been sought by investors the world over, as well as chairmen of the Federal Reserve and Treasury secretaries.
Mr. Gross built Pimco into a $2 trillion bond giant. He also ran the Pimco Total Return fund, which manages $222 billion in assets, making it the world's biggest bond mutual fund.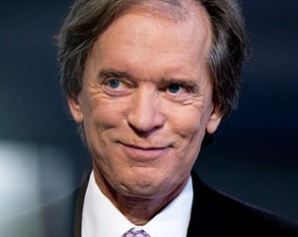 William Hunt "Bill" Gross was born in Middletown, Ohio, in April 13, 1944.
Pimco's outflow of capital
Since May 2013, however, Pimco has suffered as investors took out over $65 billion from Mr. Gross' fund. The business has suffered 15 consecutive months of net outflows.
Earlier this year, Pimco's Chief Executive Mohamed El-Erian left the company. Mr. Gross put six deputy chief investment officers to take his place, but money still continued draining away from the firm.
On Monday the Securities and Exchange Commission announced it had launched a probe into the $3.6 billion Pimco Total Return ETF for artificially inflating returns.
In a public statement, Pimco CEO, Doug Hodge said:
"While we are grateful for everything Bill contributed to building our firm and delivering value to Pimco's clients, over the course of this year it became increasingly clear that the firm's leadership and Bill have fundamental differences about how to take Pimco forward."
Pimco said it is about to announce a total overhaul of portfolio management. People familiar with the matter say Mr. Hodge's and President Jay Jacobs' jobs are safe. All eyes will be on who takes over from Mr. Gross in Pimco Total Return fund.
Portfolio Manager at Janus
Richard M. Weil, Janus Capital Group's CEO, said Mr. Gross will work in a new Janus office in Newport Beach, California. As Portfolio Manager, he will help build out a new Global Macro Fixed Income business of the recently launched Janus Global Unconstrained Bond Fund (effective October 6th, 2014).
Mr. Weill added:
"Bill's arrival provides Janus with a unique opportunity to offer fixed income strategies and products that are highly complementary to the successful credit-based fixed income platform managed by our existing fixed income team under the leadership of Gibson Smith."
"The global macro strategies Bill will manage are going to be distinctly different and separate from our existing credit-based fixed income business; with Bill leading our global macro efforts and Gibson leading our credit-based fixed income team, I am confident Janus will be able to meet the needs of virtually any client."
Mr. Gross is definitely good for Janus. Since news of his move became public Janus' stock jumped 35% today. But do big players in large companies do well when they move into smaller ones? Historically, they tend not to.