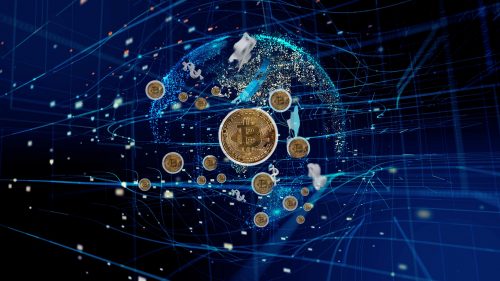 In the wake of the popularity of the cryptocurrency provoked by the unprecedented rise in the price of Bitcoin, some entrepreneurs have wondered how to use it for their business. Cryptocurrency fever continues, and business is paying more and more attention to it. Large funds began to use BTC for investments, cryptocurrency futures are traded on several exchanges, and entrepreneurs began to accept it as a means of payment.
Global Integration
The highlight for Bitcoin was the beginning of its integration with the business. This is especially true for the entertainment sector (video and gambling games). In most reviews of casino games, it is stated that one can play a demo version or use cryptocurrencies to keep their anonymity. Meanwhile, large giants began to accept crypto payments around the world:
Microsoft included BTC in the payment options: clients were offered to purchase a wide range of digital content, including Xbox games and subscriptions;
Overstock was one of the first to accept BTC payments in partnership with Coinbase;
Dell Corporation allowed paying with crypto and proposed customers a 10% off on all goods for Bitcoin;
A space company, Virgin Galactic, allowed paying in BTC for flights into space, etc.
The opportunities for crypto payments are increasing as telecom operators, cryptocurrency exchanges, and payment gateways come to an agreement. Let's consider the pros and cons of business integration with BTC.
Bitcoin for Business: Pros and Cons in 2021
What is special about Bitcoin that entrepreneurs are majorly focusing on?
1.   Zero or very low transaction fees
As you know, bank transfers are notorious for high fees. As for the Bitcoin network, they are much lower and practically do not depend on the amount transferred or on the location of the sender or recipient.
2.   Almost instant payments
Wire transfers take 3-5 business days on average. In cryptocurrency, they pass much faster. Transaction confirmation occurs when miners create a new block on the network, which is 1 MB in size and takes about 10 minutes to create.
3.   No boundaries
BTC is a supranational and decentralized currency that is not controlled by any organization or legislation. The first and most popular cryptocurrency can help many companies enter the international market, thanks to significant savings in transaction costs since with Bitcoin, nothing needs to be recalculated and converted into local currency.
4.   Safety and security
The Bitcoin network is extremely resistant to hacking as more than 51% of the network's power is required to attack a currency. It is almost impossible to do this since at present this network is more powerful than all the supercomputers in the world together.
5.   New opportunities and technological advantages
Bitcoin has excellent divisibility and is sent in just a couple of clicks. Smart contracts, multi signatures, the presence of many very convenient and modern services make BTC a very attractive and convenient means of payment.
The negative sides of BTC integration, such as poor recognition by the governments of many countries, high volatility, and lack of popularity in 2021 make many people hesitate. In general, we can note a positive trend in the attitude of the national governments to the cryptocurrency, and therefore, we can expect further growth in demand for BTC very soon.
In Conclusion
Despite some difficulties, Bitcoin is gradually gaining momentum not only among ordinary users but also in the entrepreneurial environment. It will not be surprising if in a few years it will be accepted by default by most firms around the world. If you are an entrepreneur and still do not accept BTC as a method of payment for goods and services, then it is high time to seriously think about it.
---
Interesting Related Article: "What is Bitcoin and how does it work?"