BlackBerry has launched a new video conferencing app called BBM Meetings, which is available for Android and BlackBerry device users.
A version for Apple's iOS is in the pipeline, with the BBM Meetings app page saying that it is "Coming soon to iOS".
BBM Meetings allows for up to 25 users to participate in a video conference, allowing professionals to schedule, host, and participate in e-meetings easily.
The company said:
"BBM Meetings is not just another collaboration app. It's a new way to work smarter and be more productive, from any Android, iPhone, BlackBerry 10 smartphone, Windows PC or Mac."
Adding:
"BBM Meetings combines a mobile optimized user experience that allows on-the-go professionals to schedule, host and participate in meetings easily, with enhanced features that are simply not found in other leading collaboration solutions. All at a fraction of the cost of other leading collaboration solutions,"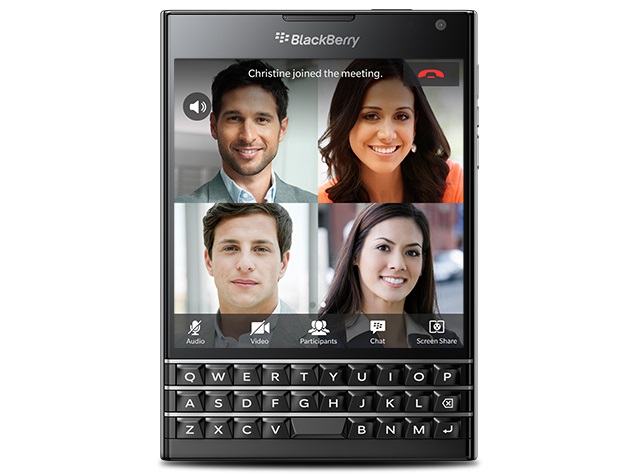 BlackBerry listed some requirements for the app to run on each device:
"Smartphone client requirements: BlackBerry 10 OS version 10.2.1 or later, iOS version 7.0 or later, Android 4.0 (ICS)-no support for Gingerbread. Computer client requirements: Mac OSX with Mac 10.6.8 or later (Snow Leopard or greater) or Windows 8, 8.1, 7, Vista w/SP1 or greater, XP w/SP3 or greater."
BlackBerry offers a one month free trial for the BBM Meetings app, after which it charges $13.75 per month.
---
---