BlackBerry reported a significant drop in third quarter revenues, posting weak hardware sales.
The Canadian smartphone maker reported revenue of only $793 million, down 34% from $1.19 billion, and well below market estimates of $931 million in revenues.
However, despite lackluster revenue results the company posted an increase in operating profits, a sign that perhaps the company's recent efforts are paying off.
A year ago (in the same period respectively) the company posted net loss of $4.4 billion, or $8.37 a share, but has managed to significantly reduce its net loss this quarter, which was down to $148 million, or 28 cents a share.
Consumers and businesses purchased 1.9 million of its phones in the three-month period, said BlackBerry, down from 2.4 million in the previous quarter.
BlackBerry did manage to generate $43 million in cash flow though.
"We achieved a key milestone in our eight quarter plan with positive cash flow. We also attained another important milestone in the release of our new enterprise software products and devices," said Executive Chairman and CEO John Chen. "Our focus now turns to expanding our distribution and driving revenue growth."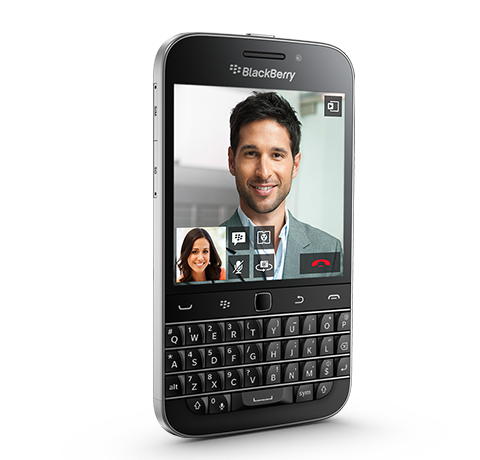 The earnings report was released only two days after the company launched its latest handset, called the Classic.
Its share price fell by 0.8% on Friday, closing at $9.99.
"The general way to characterize it is: less bad," James Gellert, the chief executive of Rapid Ratings, a risk evaluation firm, told The New York Times, adding that "certainly the drop in revenues is concerning."
Since John Chen has stepped up as CEO, BlackBerry has completely changed its business model, by cutting costs, launching new and more market friendly devices, as well as focusing more on its security software division.
Chen said that the third quarter revenue numbers were "not satisfying" during a conference call on Friday. He said that he expects there to be at least another couple of quarters before revenue will be positive.
Colin Gillis, an analysts at BGC Partners, who is also one of the few analysts on Wall Street with a buy rating on BlackBerry, told Daily News that there are positive signs in the company's third quarter profit.
He said:
"Current management is executing its turnaround plan. A big milestone is when you stop burning cash and turn cash positive. It means you can pay your bills."
BlackBerry revenue by region:
Source: blackberry.com