During the third quarter of this year, BMW profits fell in its car division.
The company says the fall is due to a "challenging" European market, market launch costs and expensive investments in new technologies.
BMW profits fell (before tax) to €1,631 million ($2,196 million) during Q3 2013, compared to €1,701 million ($2,290, -4.1%).
However, pre-tax profit in the BMW group as a whole increased to €1.9 million ($2.56).
Car sales during the third quarter increased 10.7% to 481,657 units, a new record.
Chairman of the BMW management board, Norbert Reithofer, said:
"Reported figures for both the third quarter and the nine-month period have developed positively, despite the higher level of expenditure on new technologies and a challenging market environment in Europe."
Reithofer added that the company expects sales to increase by less than 10 percentage points this year and for profits to be around the same as in 2012.
BMW profits may struggle in fourth quarter
Although BMW expects sales to continue growing in the fourth quarter of 2012, the company is "likely to be confronted with adverse business conditions," Reithofer said.
Sales of the BMW3 Series increased 27.6% to 365,772 units during the first nine months of this year compared to 286,622 units during the same period in 2012.
BMW profits driven by strong sales of its BMW 3 series.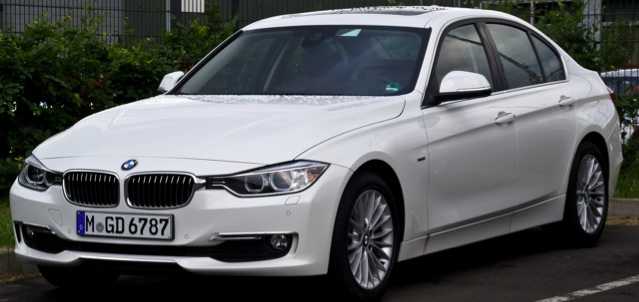 BMW, which also owns the Mini and Rolls Royce brands, saw sales in Minis increase by 5.8% (75,482 units) and Rolls Royce rise by 13.6% (825 unites).
Car sales increased worldwide in the third quarter of 2013:
Europe – +1% to 204,828 units. During the first nine months of this year sales reached 641,537 units, an increase of 0.2%.
Asia – +24.5% to 149,834 units. During the first nine months of 2013 sales increased 17.7% to 422,777 (285,630 units in China and 46,564 in Japan, an increase of 20.2% and 10.8% respectively).
Americas – +15.9% to 111,810 units. A total of 325,677 units were sold in the first 9 months of 2013, an increase of 11.7% compared to the same period in 2012. Sales in the USA during the first nine months reached 262,745 units (+11.6%).
In a press release, BMW wrote "In terms of models, the BMW X1 and the 1, 3, 5, 6 and 7 Series each retained market leadership in their relevant segment."
BMW investments in electric and hybrid cars
BMW is investing heavily in the development of the i3 battery-operated city car, as well as the plug-in hybrid i8 sports car.
The company says its expansion into i-type cars is part of an effort to gain an edge over its fierce luxury car-making rivals, Mercedez-Benz and Audi. Both rivals have pledged to overtake BMW in sales by 2020.
During the first nine months of 2013, BMW invested €4.3 billion rolling out new models and expanding its production network. Reithofer said that during the fourth quarter of this year BMW profits will take a further €500 million hit.
On November 2nd Market Business News reported that American car makers reported healthy profits during the third quarter – Chrysler +11%, Ford +14% and GM +16%.