BMW is set on expanding its portfolio of clean-vehicle offerings with the addition of cars that run on hydrogen fuel.
Hydrogen fuel cells do not generate carbon dioxide when burnt. In fact, water is the only product formed when hydrogen burns.
At its "Innovation Day" in France the German automotive giant unveiled a prototype 5 Series GT that uses a hydrogen fuel to power its electric motor.
BMW is working on fuel cell technology with the help of Japanese partner Toyota – the aim of the collaboration is to have an initial group of approved components ready by 2020.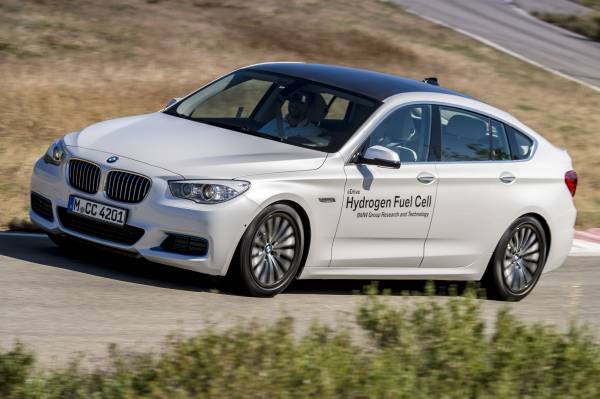 The hydrogen-powered 5 Series prototype can drive for over 300 miles on hydrogen. The car features hydrogen storage in the form of a tunnel tank between the front and rear axle.
Hydrogen fuel cell drive system is a future-focused variant of BMW eDrive technology allowing all-electric driving with a high operating range and short refueling times.
Matthias Klietz, head of power-train research, said that BMW plans "a technically mature, customer-ready vehicle some time after 2020,"
"By around 2025 to 2030, we expect fuel cell cars to have an established presence, but there are challenges that remain, like building the refueling infrastructure," he added.
According to BMW:
"Our aim is to establish hydrogen fuel cell drive technology as an integral element of the BMW Group's Efficient Dynamics strategy for the long term."
The disadvantages associated with hydrogen-cars is that there are few filling stations that sell hydrogen, the fact that hydrogen fuel cells do not work at very low temperatures, and the high costs associated with compressing and liquefying hydrogen.
Initially hydrogen powered cars are going to be very expensive, but there is a growing market of people looking for cars that are environmentally friendly. Using this technology is an important step in producing safe emission-free vehicles.