Boeing machinists have to decide whether they will concede some health care and pension benefits and accept a contract to secure the assembly of the Boeing 777X airplane in Washington state. 
National leaders at the International Association of Machinists and Aerospace Workers are urging their 30,000 members to vote "no" even though Boeing will be forced to move production somewhere else if the contract doesn't go through.
International Association of Machinists International President Tom Buffenbarger, on the eve of the historic vote, said:
"Whatever your opinion on the proposal, however strong your feelings, it is IAM members on the shop floor who will decide this issue by a democratic vote. It's a right that too few workers in our country have, a right to debate and then vote based on what they think is best for them and their family. It's their future, so it's their decision and one that we will all respect."
Machinists previously rejected a contract by Boeing. The company began soliciting bids from other states and received submissions from twenty-two.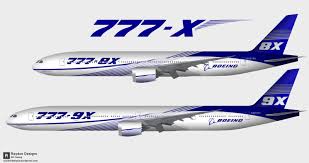 However, Boeing has since revised the contract and is now willing to provide a $5,000 signing bonus and better dental coverage.
According to the Herald Business Journal, the new contract completely changes employee retirement benefits, moving workers from a pension plan to contribution plans such as 401(k)s.
Scott Hamilton, an analyst with the Issaquah-based Leeham Co, said:
"Industry logic, economic logic, commonsense logic –everything says build the plane here. In essence, it's a battle to the death with the union, and Boeing intends to win that battle.
He added:
"Even if the 777X is built here in its entirety, we're going to have to go through this all over again when Boeing goes to replace the 757 and 737" in the coming decade.
Concluding that "winning the 777X is no guarantee that any airplane will be built here in the future."