The Brazilian central bank raised its interest rate by half a percentage point to 10% as the country continues to battle inflation and a widening budget deficit.
This is the sixth consecutive increase in the country's benchmark interest rate. It is now at its highest level for 20 months.

Central bank president, Alexandre Tombini and the rest of Copom (central bank's monetary policy committee) voted unanimously (8-0) to raise the benchmark rate to 10%. A survey by Bloomberg of 52 economists had predicted this would happen.
The Brazilian government, which has an annual inflation target of 4.5%, saw consumer prices rise by 5.8% in October compared to October 2012. Brazil's attempts to rein in inflation have so far failed.
The Brazilian central bank rate is known locally and in financial centers abroad as "Selic", which stands for "Sistema Especial de Liquidação e Custodia".
A falling real fueling inflation
The main reason for Brazil's rising and persistent inflation rate has been the decline in the value of the real, the country's currency. Since May, 2013, the real has fallen in value by nearly 20% against the US dollar.
Brazilian economists as well as the country's central bank, Banco Central do Brasil, blame the weaker currency on capital outflows triggered by speculation that the US Federal Reserve (Fed) would start reducing its $85 billion per month stimulus package.
Fears that the Fed will taper the stimulus program have resulted in investors pulling funds out of several emerging countries, including Brazil, India and Indonesia.
Brazilian central bank may hike rates again in January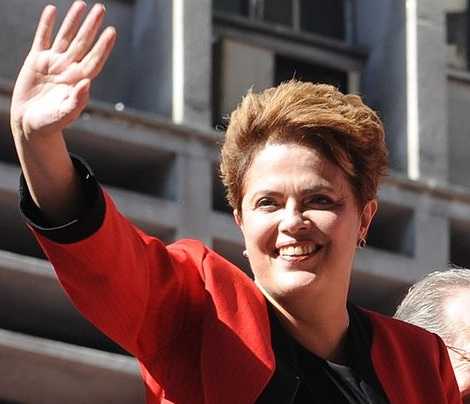 A "symbolic defeat" for President Dilma Rousseff, says the Financial Times.
The Wall Street Journal quotes economists at Credit Suisse who believe the Banco do Brasil will increase the Selic base interest rate once again in January 2014 to 10.25%, and keep it there for the whole year. If inflation is not under control by the end of 2014, the Selic might even reach 12% in 2015, they added.
Since April, 2012, the central bank has hiked interest rates by a total of 272 basis points. According to the Financial Times, this change compared to 2012 is seen as a dramatic U-turn in Brazil's monetary policy and "a symbolic defeat for President Dilma Rousseff".
In October 2012, the Selic rate dropped to a record low of 7.25%. It seemed then that Brazil had finally shaken off the straightjacket of high borrowing costs.