NASA said it will soon start accepting applications for its next class of astronaut candidates, ahead of the agency's journey to Mars. If you are interested, send your application between 14th December 2015, and the middle of 2017.
Applications should be sent to www.usajobs.gov.
More human spacecraft are being developed in the United States than at any other time in the country's history.
NASA, the US government agency responsible for the civilian space program as well as aeronautics and aerospace research, says future spacemen and spacewomen will launch once again from the Space Coast of Florida on commercial spacecraft, and carry out exploration missions into deep space that will advance a future human mission to the Red Planet.
Do you have what it takes to become a NASA astronaut? (Image: NASA Astronaut Handbook)
During their careers, the next class of astronauts may fly on any of these four different US vessels:
– The International Space Station.
– Two commercial crew spacecraft that US companies are currently developing.
– NASA's Orion deep-space exploration vehicle, built to take humans farther than they've ever gone before.
---
---
Candidates from different backgrounds
NASA selects qualified potential astronauts from a wide pool of US citizens with a wide variety of backgrounds, from scientists to engineers, and from pilots to doctors.
NASA Administrator Charles Bolden said:
"This next group of American space explorers will inspire the Mars generation to reach for new heights, and help us realize the goal of putting boot prints on the Red Planet."
"Those selected for this service will fly on U.S. made spacecraft from American soil, advance critical science and research aboard the International Space Station, and help push the boundaries of technology in the proving ground of deep space."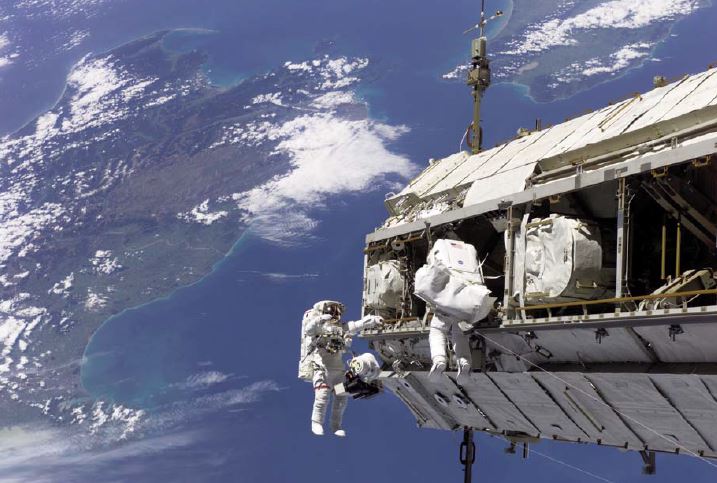 NASA wrote "Since the selection of the first class of astronauts, many men and women have pursued and realized their dreams of flying in space. They all began by submitting their applications to become astronauts." (Image: NASA Astronaut Selection and Training)
NASA's unprecedented transition
NASA is shifting its core function from pure scientific exploration towards commercial spacecraft for crew and cargo transport to the space station.
Flights in the SpaceX Crew Dragon and Boeing's CST-100 Starliner will make it possible to add a seventh crew member to each space station mission, effective doubling how long astronauts will be able to focus on research in space.
Crew members in future will continue the vital work advanced over the past 15 years of non-stop human habitation aboard the orbiting laboratory, expanding scientific knowledge and trying out new technologies.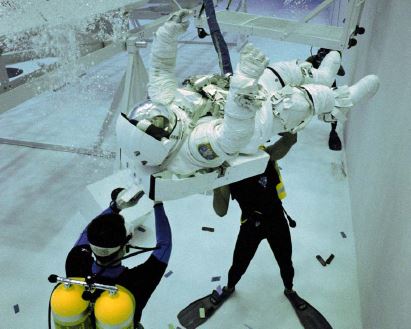 An astronaut undergoing buoyancy training at the The Neutral Buoyancy Laboratory, part of the Sonny Carter Training Facility. (Image: Sonny Carter Training Facility)
This work will include building on the six-month-long missions, plus this year's current one-year mission aboard the station, whose participants are striving for scientific breakthroughs not possible back on Earth.
The one-year mission aims to learn more about what is needed and can be done for the long-duration voyages into deep space.
Preparing for manned deep space missions
Additionally, NASA's Orion spacecraft and its Space Launch System, now in development, will launch spacemen and spacewomen on missions to the proving ground of lunar orbit where the space Agency will learn to conduct complex operations in a deep space environment ahead of longer duration missions, such as the one to Mars.
Brian Kelly, director of Flight Operations at NASA's Johnson Space Center in Houston, said:
"This is an exciting time to be a part of America's human space flight program. NASA has taken the next step in the evolution of our nation's human spaceflight program – and our U.S. astronauts will be at the forefront of these new and challenging space flight missions. We encourage all qualified applicants to learn more about the opportunities for astronauts at NASA and apply to join our flight operations team."
NASA has, to date, selected over 300 astronauts to fly on its progressively challenging missions to explore space and benefit life for us on Earth. There are currently 47 astronauts in the active astronaut corps. In future, more will be needed for missions to the space stations and destinations in deep space.
You need to be a science graduate
To be considered as a candidate, you must have a bachelor's degree from an accredited institution in physical science, mathematics, biological science or engineering. NASA adds that an advanced degree would be better.
On its website, NASA wrote:
"Candidates also must have at least three years of related, progressively responsible professional experience, or at least 1,000 hours of pilot-in-command time in jet aircraft. Astronaut candidates must pass the NASA long-duration spaceflight physical."
The following web page contains more information about a career as a NASA astronaut, plus application requirements: www.nasa.gov/astronauts
Video – Astronaut recruitment
Do you think you have what it takes to join NASA's next astronaut class? NASA Administrator Charles Bolden, an astronaut himself, talks about NASA's aims and what type of people it is looking for.