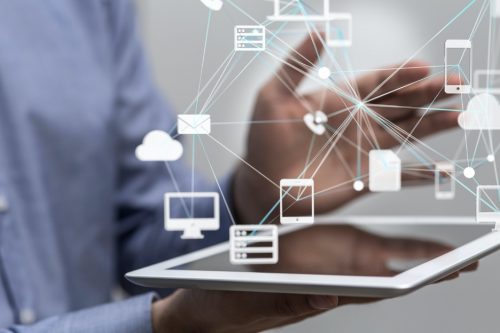 According to studies, case management has been responsible for coordinating health care and control costs for over a century.
Case management software is the best way to manage your cases and make sure that everyone on your team has access to the information they need.
You don't have time for complicated systems that take hours just to learn how they work. A complicated system will ensure that mistakes are made with patient care and potentially money lost.
Professional case management business tools are the best way to keep track of everything from client information and billing, to invoices and contracts. But that's just a few of the benefits.
Here is a list of 5 essential benefits of case management software.
1. Reduced Human Error
If you find yourself still using pen and paper, you most likely find it hard to keep everything filed in the right places. It's incredibly easy to lose track of your important documents.
Professional case management software makes it simple to organize your most important documents, along with notes tasks, and more to make sure you stay on track and things are filed correctly.
The best business tools and healthcare system will also automate form creation based on certain documents. Not forgetting that you will also be able to send documents directly to patients for them to sign electronically.
2. Cases Can Be Completed Anywhere
Due to case management software being completely cloud-based, your work can be done anywhere in the world, and it won't harm your business one tiny bit. This is extremely helpful for you if you travel a lot for work.
It's also amazing for a team of remote workers who will need access to all of the company tools without restriction. With case management software, your workers can access everything they need like files, documents, and tools no matter where they are in the world.
3. Analysis
Although case management software is amazing at moving cases to a resolution, it is also incredible at identifying new trends within your business and the healthcare industry. You will be given all of the data you need to see the kinds of results your workflows and forms are producing for both you and your patients.
The best software will help you to see the more detailed internals of your workflows and ensure that you are consistently working towards more efficient and successful business practices.
You can end wasting a lot of money through unnecessary testing and diagnostics, and delays and errors in billing. But with case management software's analysis capabilities, these errors can be eliminated.
You can even create reports which reveal where your efforts are bringing in the best results for your business and which ones are harming your business.
4. Flexibility
A good case management software offers you flexibility. It can help you efficiently adapt to new company workflows and processes. If you have a new service, your software can quickly adapt to the new changes.
Even if you decided to work with a different group of patients, your case management software can adjust effortlessly by adding a couple of new steps to your workflows.
And, it offers you the opportunity to adjust and organize different cases based on criteria that you set. This stops you from being stuck with the default criteria.
Businesses within the healthcare industry are always looking to be more efficient, especially with billing and managing money, and your case management software gives you the flexibility to do just that.
Being able to easily simplify your billing process means your bills won't take any longer than a couple of days, rather than the usual few weeks.
This means you won't lose money by practicing procedures without following the correct preauthorizations.
Not only that but you will be able to eliminate almost all potential for human errors. That's because, without the proper tools, you will be setting your team up to fail.
You need to ensure that your team has everything they need to increase productivity and work efficiently. Without this, human error is inevitable.
5. Security
Thanks to cloud-based case management software, you will have peace of mind that your important files and documents are safe. All your files and documents will be made safe through automatic and consistent backups.
As you probably know, manual backups are so time-consuming and a huge hassle. And they take you away from doing what you do best, which is patient care.
This makes automatic system backups so important for your business.
Normally, case management software will backup every few hours to keep all of your private data safe and secure.
Want More Information on the Best Business Tools in the Healthcare Industry?
It's important to consider the variety of business tools and software that can help you grow your business. Case management software is one such tool, but it should be considered in conjunction with other options like CRM or HRIS systems.
One thing we know for sure is that no matter what kind of system you choose, its success will depend on how well you use it.
We want to make sure our clients are using their case management software effectively so they get the most out of all their investments.
That includes time, money, and effort spent making a good decision upfront about which type of system would work best for them!
If you'd like more information on the best business tools to increase productivity, please check out our blog today!
---
Interesting Related Article: "Billing and Inventory Management Software"