Canadian Prime Minister Stephen Harper and Chinese Premier Li Keqiang announced the signing of a reciprocal currency deal that they say will bolster trade between the two countries.
Despite signing all those deals, there is still no announcement regarding the fate of two Canadian nationals who are being detained in China for allegedly stealing military and defense research secrets. There was talk not long ago that Mr. Harper would not take Mr. Keqiang up on his invitation, unless something could be done about the prisoners.
The Garatts have been living and working in China for more than three decades. They ran a coffee shop close to the North Korean border where they were arrested on suspicion of spying.
Simeon Garrat, their son, coincided his visit to China with Mr. Harper's. He has urged the authorities to release his parents. So far, he says he has no new information regarding their fate. He has not been allowed to see them.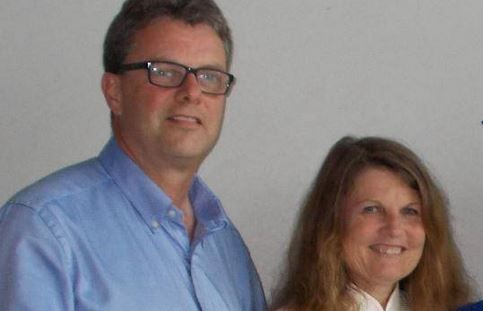 Kevin and Julia Garratt have not been charged but have been repeatedly interrogated.
As a hub for the Chinese currency the yuan (also known as the renminbi), the loonie (Canadian) will be exchanged directly rather than having to be converted into dollars first.
Canadian exporters have had to use the US dollar when doing business in China, which raises exchange rate costs compared with a direct transaction, and takes longer to close deals.
Officials from Canada's Department of Finance and the People's Bank of China had been in talks for several months to settle a hub for the yuan in Canada.
According to the Canadian government, the deal could increase levels of trade with China by a factor of three.
Mr. Harper says he'd like to see more Canadian companies, especially small- and medium sized ones, doing business in China.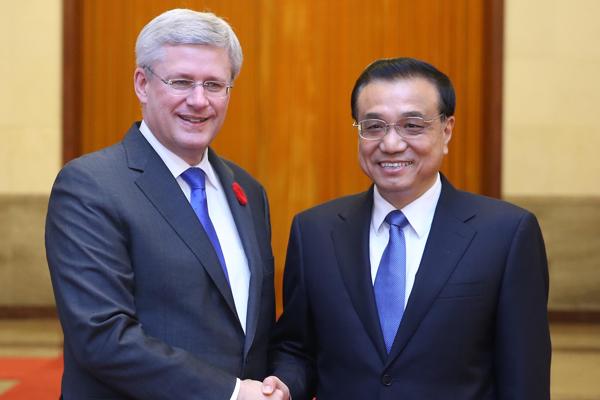 The Premiers of Canada and China,  Stephen Harper and Li Keqiang (Photo: www.gov.cn)
On Saturday, China and Canada also signed more than twenty commercial deals worth over $2.5 billion.
According to the Prime Minister's official website, the deals should create over 2,000 new jobs in Canada.
Among the signings, was an investment agreement in the sustainable technologies sector between Heilongjiang InterChina Water ltd. and Canadian-owned Airborne China Ltd. to cooperate on projects aimed at reducing air pollution in China.
Mr. Harper said:
"The numerous business agreements signed today illustrate that Canadian and Chinese companies and organizations are eager to do business together and take bilateral commercial ties to new heights. These newly signed agreements will generate jobs and economic growth in Canada."
Video – Stephen Harper's official visit to China