If you are currently thinking about purchasing a second-hand car, you may be wondering whether you should get one from a private individual or a dealer. Before you decide to use one, the other, or both, read about their pros and cons. Most consumers believe that contacting a dealer, overall, is probably the best option.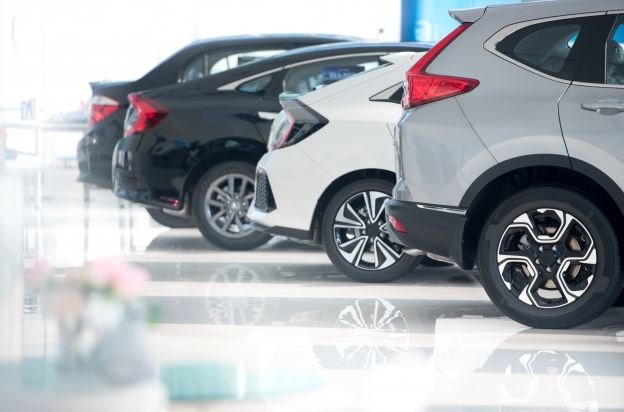 Price negotiation
When we purchase a car from the manufacturer, the price is fixed. It is not possible to start haggling with them. Haggling is an informal term for negotiating prices. It is also possible to haggle with either dealers or private sellers.
However, history has shown that customers who negotiated a good price with dealers tend to be more satisfied with their purchases compared to their counterparts who did the same with private sellers.
Dealers are more likely to ensure that both parties are happy with the final deal.
Scam free
When you go online looking for a used car, you will have to interact with a stranger. Doing things like working, studying, communicating, and shopping online are great. We all love the Internet. However, when shopping for items, especially expensive ones, you need to make sure you don't become the victim or a scam.
With a car dealer, especially a reputable one, you do not have to worry about anything. If security and knowing what you are being told is true are top priorities for you, dealers are your best option.
For document work
Professional car dealers will never leave anything up to you. They will complete all the necessary paperwork you need to purchase a car. You just have to read the contract carefully. You can even ask them to add some clauses if you think they are important. In most cases, if they think they are reasonable requests, they will include them.
Document work is not your headache, you just have to sign, and the car is yours. They will make sure that all the paperwork is done properly.
Vehicle history report
Used cars typically have had more than one owner. So, it is necessary to have a legal vehicle history report. From this report, you will be able to know who owned it and for how long. Again, it is not your task; your dealer provides you with a history report for you to read. All you have to do is scan through it and make sure everything is in order.
For exploring a range of options
Why do you choose to buy a used car? Obviously, because of affordability. But what kind of car do you need? You must have a clear mindset before you even start looking. If you don't, you could end up hating your new vehicle.
You can discuss your needs with the dealer, and he or she will show you a variety of vehicles which are most suitable for your needs. If you do not like one, ask them what else they have. You cannot do this with a private seller.
For updating information
Car dealers have a lot of cars to sell. They have records of what kind of cars are available for sale and what has been sold. When customers contact them about buying a car, they tell them what they are looking for and why.
If what they are looking for is available at that moment, dealers can show it to them. If not, they keep a record, and when a suitable car becomes available, they contact the interested party.
Put simply; with a dealer, you are more likely to be contacted if something you are interested in turns up.
Planning test drives
A car dealer must arrange a test drive for prospects. In the world of sales, a prospect is a consumer who could turn into a paying customer.
A test drive will help you decide whether you want to go ahead and negotiate prices or walk away. If you take a mechanic friend or somebody who knows about car engines with you to the test drive, all the better.
Inspecting the car
As mentioned above, a used car may have had several owners, which makes it more likely that there might be problems. A good dealer, when taking on a car in the first place, will examine it carefuly and then make sure any faults are fixed.
It is important to make sure that the car is not previously written off. If a car has been written off, it means that it is not worth repairing, i.e., it is in such a bad state that it is better to throw it away than to fix it.
There are several potential problems that a car dealer will look out for and subsequently decide whether not to add a vehicle to their collection or accept it and then carry out the necessary repairs. This is great for somebody looking for a second hand car – knowing that a reputable dealer has filtered out the problem ones.
Better financing options
When you buy a car from a private seller, you do not have any finance options – they expect you to give them the total amount before they hand over the vehicle.
Many buyers do not have the whole amount, or even if they do, they would prefer to part with just some of it. A private seller is unable to offer any deposit and credit terms, with one-, two-, or three-year payback options.
This is not the case with dealers. A good dealer will be able to offer you credit terms. If your credit score is reasonable, you should have no problem. Your credit score tells lenders what kind of risk you are. A high credit score means that you are low risk.
A professional or reputable dealer will not only be able to set you up with an auto-loan, they can also advise you on your best options given your age, job security, existing debts, credit history, and financial health. For example if you're in Houston and looking for a car dealership Houston, do your research and search online for the highest rated dealers in your area.
You don't have to settle for less
While buying a car from a private seller, you don't have any choice. If their vehicle is not your dream car, but is just about good enough for your current needs, you may decide to buy it. This is a pity, because with a dealer, who has many different vehicle for sale, your chances of finding that car of your dreams would have been considerably greater.
Hopefully, after reading this article, you are now aware of the difference you will face when purchasing a second-hand car from a dealer vs. a private seller. Good luck!
---
Interesting related article: "What is Auto Financing?"