Nothing feels secure in the current Covid-19 crisis and most of us are understandably focusing on staying safe and keeping our families well.
After that, secondary survival skills kick into gear and we may worry about job security and how we'll continue to pay rents or mortgages and put food on the table.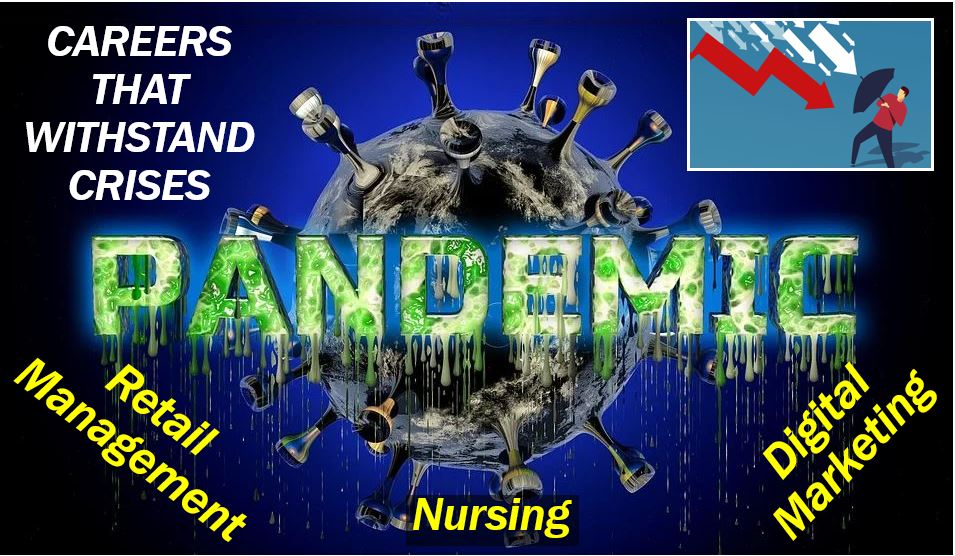 These events will change the way we view work forever, firstly because of businesses finally believing that many roles can be performed perfectly well from home. But also, those of us who have been placed on furlough because we're employed in face to face industries will be wondering which roles that require physical presence can ever be considered futureproof again.
If you're contemplating your next step when better days return, consider these three careers that could be crisis-proof.
Nursing
If there's one thing that this pandemic has emphasised it's that, in many ways, frontline healthcare workers are probably the most important people in the world.
So if you've been inspired by their heroics, perhaps becoming an NHS nurse could be your next career?
There's no doubt that this is a tough job with a mountain of responsibilities, but it's also one of the most rewarding vocations in the world. And in terms of being a long-lasting role, the public will always need medical support and nurses have levels of empathy and expertise that can never be automated.
Retail management
Retail workers and managers have also become frontline workers recently – operating at some risk to themselves in order to keep the nation fed and watered while ensuring that social distancing measures are respected.
But the responsibilities of a retail manager can be interesting even in regular times – they can cover everything from motivating staff and arranging shifts and stock to analysing logistics supply chains.
When you want a busy job that requires a high level of emotional intelligence as well as practical organisational skills and a willingness to lead from the front and get stuck in with manual labour on occasion, retail management could be your recycled shopping bag.
Digital Marketing
No one would ever seriously claim that digital marketing belongs in the same category as the aforementioned careers in terms of helping the nation cope with a crisis.
However, many digital marketing roles do allow you to work from home, which means that subject to the usual laws of supply and demand, these types of businesses might survive future crises better than those who rely on physical premises. Additionally, enterprises who realise they want to switch more of their operations to digital-only for resilience will require extra support from industry experts.
So studying an online digital marketing BSc with ARU Distance Learning or a similar provider could stand you in good stead for a long-lasting new career as an SEO expert, PPC guru or content marketer.
These three novel career ideas aren't guaranteed to be crisis-proof, but they're pretty good picks for roles that will likely remain relevant for quite a few years to come.
Share your own futureproof job ideas in the comments section.
---
Interesting related article: "What is Digital Marketing?"
Video – Online Marketing