The Confederation of British Industries (CBI) lobby group now expects the British economy to expand by 2.7% this year, up from its previous forecast of 2.5%.
The group said that the reason why it upgraded its forecast is because of low inflation and improvements in employment.
But the CBI did say that the current "volatility" in the eurozone is one of the major risks that could affect UK growth.
According to the CBI, household spending as well as wage growth picking up is going to help give the UK economy a bit of a boost.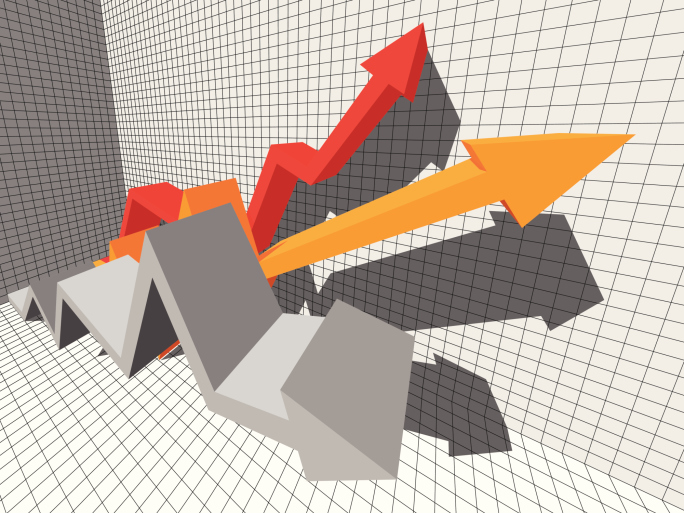 More businesses in the UK will be investing as operating costs decline
The CBI also forecast a 5.8% rise in business investment for the year.
Companies are expected to be spending more because of the slump in oil prices, which has cut operating costs, allowing them to spend more money on investing.
However, while some firms will benefit from the slump North Sea companies have been hit hard.
"While lower oil prices are keeping costs down for businesses and consumers, the North Sea oil companies are suffering, harming jobs and investment in the industry, said Katja Hall, CBI deputy director-general.
"Now is not the time for complacency, but falling unemployment coupled with improving wage growth and rock bottom inflation should mean that people see more money in their pockets," she added.
The report added that lower interest rates will also help spur growth. Economists don't expect there to be an interest rate rise until next year.
UK economy growing at an impressive rate
UK GDP grew by 2.6% in 2014, which was much faster than other European nations.
The CBI doesn't expect oil to climb above $65 per barrel this year and predicts consumer price inflation to stay under 1%.
A Treasury spokesman commented on these figures:
"This is welcome news for households and families, but the job is not yet done so we must keep working through the plan that is delivering economic security in an uncertain world economy."