China's growth target for this year has been set in the range of 6.5% to 7%.
Chinese Premier Li Keqiang is set to announce the target in an upcoming address to delegates.
Mr Li will say: "In setting a projected growth rate of between 6.5% and 7% we have taken into consideration the need to finish building a moderately prosperous society in all respects and the need to advance structural reform,"
The country's goal last year was "about 7%", but it only expanded by 6.9% – its lowest rate of growth in over two decades.
China GDP annual growth rate (1989-2016):
---
---
Consumer inflation is targeted to reach "around 3%" in 2016, which is in line with the previous year's target but higher than 2015's actual rate of 1.44%.
China's military budget will increase by only 7.8 percent in 2016 – the lowest rise in six years.
Total military spending in China will increase to approximately 146 billion.
China has posted double-digit increases in military spending for most years since 2000. This is only the third time the country has posted a single-digit increase in that period.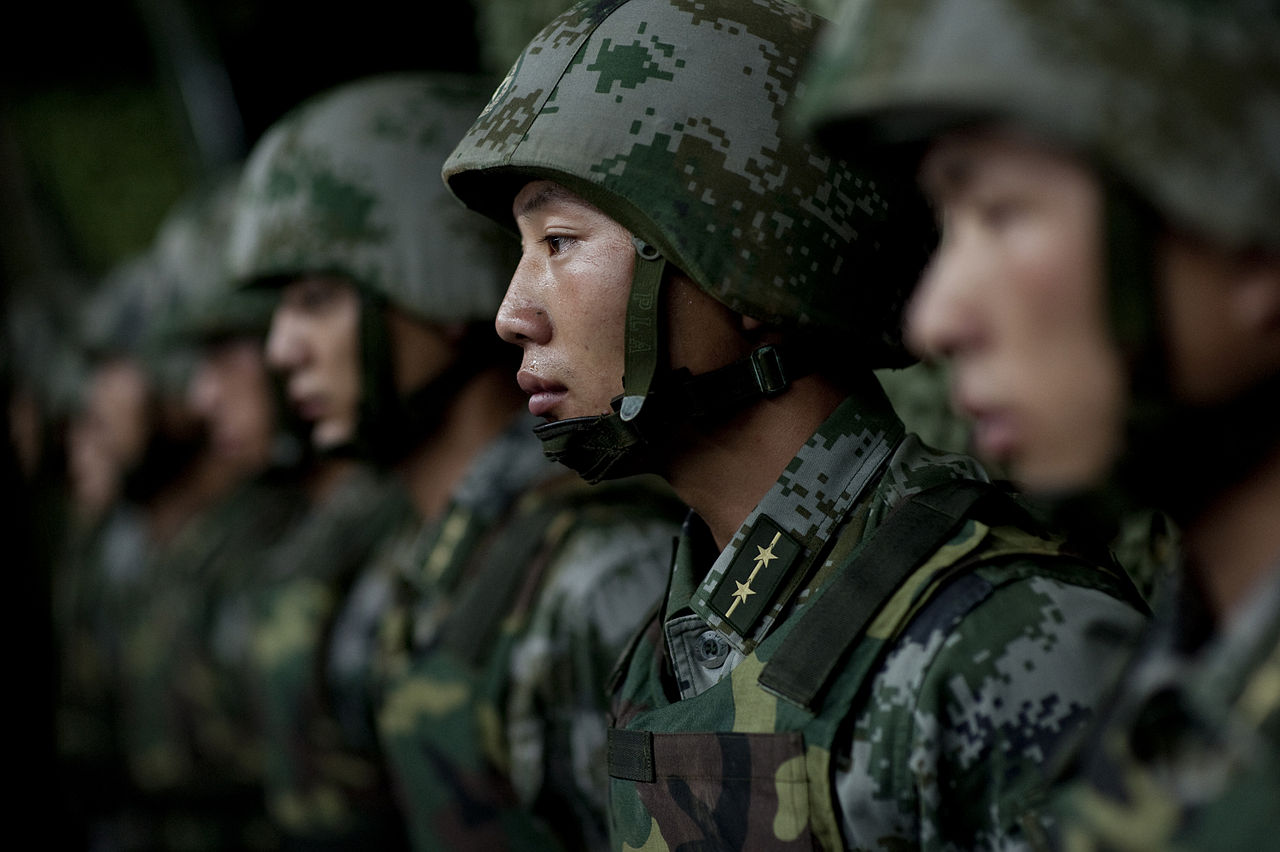 The lower than usual increase in China's military budget is mainly the result of the country's recent drop in economic growth.
Lacklustre growth and extreme volatility in stock markets has prompted spending at all government levels to be curbed.
Fu Ying, the spokeswoman for the National People's Congress, told reporters: "This year, China's military budget will continue rising, but more slowly compared to the previous few years."
The People's Liberation Army will be reducing its number of troops from 2.3 million to 2 million.
---
---
The Chinese market crash of mid-2015.
On 24 August, the Shanghai main share index lost 8.49% of its value. At one point it lost as much as 40% of its value.
Things haven't improved much since then.
In January 2016, Chinese stock market experienced a steep sell-off and trading was halted twice.