Co-operative Bank plc said that it will close a further 57 branches this year as part of its turnaround plan, reducing its branch network to 165.
The bank also announced that Niall Booker is going to continue as CEO of the company until the end of 2016.
The retail and commercial bank, based in Manchester, closed 72 branches last year to cut costs.
The announcement of further closures is part of an effort to recover from when it nearly collapsed in 2013.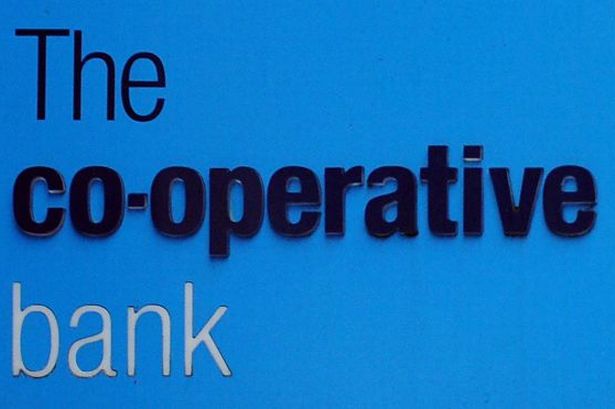 In 2013 the company posted a loss of £633 million. The bank said that it made a "significant improvement" by reducing its losses to £264.2 million last year. However, Niall Booker said the lender will continue posting losses for at least the next two years.
It cut operating costs by £60 million last year, with the its total number of employees dropping from 6,704 in 2013 to 5,711 in 2014.
Co-op Bank was the only major firm that failed a BoE stress test in December. Since a £1.5 billion capital shortfall was discovered on its balance sheet in 2013 it has been bailed out twice by investors.
It plans on accelerating the sale of any unwanted assets by off-loading a portfolio of residential mortgages known as "Optimum".
---
---
Niall Booker said:
"Over the course of 2014 the management team has continued to take significant steps to implement the strategy and to turn the bank around.
"The Co-operative Bank is stronger than a year ago and we end the year with a strengthened capital position.
"However, we are in the early stages of the turnaround and there is still much to do to transform the organisation into a sustainable business.
"We have always been clear that the journey to reshape the business would take time but I am confident that our approach to banking is as relevant in today's world as it ever was, and that we remain the bank of choice for anyone who shares the values and ethics which lie at the heart of our business."
---