Canada's oil boom has helped push down gasoline prices, we all know that. What most people are unaware of is the cowboy shortage it has caused, which is partly why beef prices have risen across the country.
The Prairie Provinces have seen a huge jump in energy investment over the last few years, which has resulted in record crude output figures and three-year-low gas prices.
With drilling rigs paying 65% higher wages than farms, beef-plant workers and cowboys have ditched working with livestock in their tens of thousands, opting for more lucrative posts in the oil and gas industry.
The cattle industry, which had already suffered a severe beating from mad cow disease, is now being further squeezed by a serious labor shortage.
Canada's herd today is at a 21-year low. In July this year, Canada's livestock herd stood at 13.3 million.
Several retailers have turned to importing beef from the United States, where prices have gone through the roof.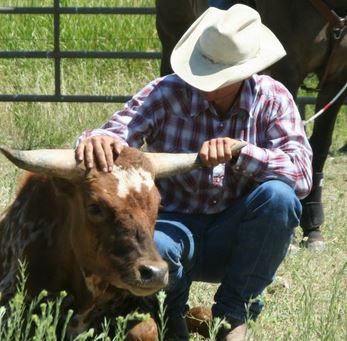 It is taking many farmers longer than four months to replace a cowboy who has left.
The Financial Post quotes Tim Steward, who is considering selling his 4,000-head ranch in Rockglen, Saskatchewan.
Mr. Stewart, whose family have owned the farm for more than 110 years, said:
"It's impossible to find workers. If someone came along with a big fat checkbook, we'd probably walk away."
According to an Alberta provincial government survey carried out in 2013, specialized livestock workers earned $44,870 per year compared to the $73,105 petroleum workers were paid, i.e. farm workers were paid 63% less. The study also found that more than two-thirds of all farmers had problems finding staff, with one-quarter of them saying they had job vacancies that remained unfilled for over four months.
America's shale energy boom has had the same effect on cattle numbers and beef prices. According to the US Department of Agriculture, America's current cattle herd, at 87.7 million, has not been so small since 1951. Beef prices in the US are forecast to rise by 11.5% in 2014.