Marketing your business can be a hard thing to do. With so many products and businesses out there, it is hard for a consumer to choose. Businesses have to be creative in order to stand out from the crowd. The competition has never been more fierce. Here are seven tips to help use creativity to market your businesses.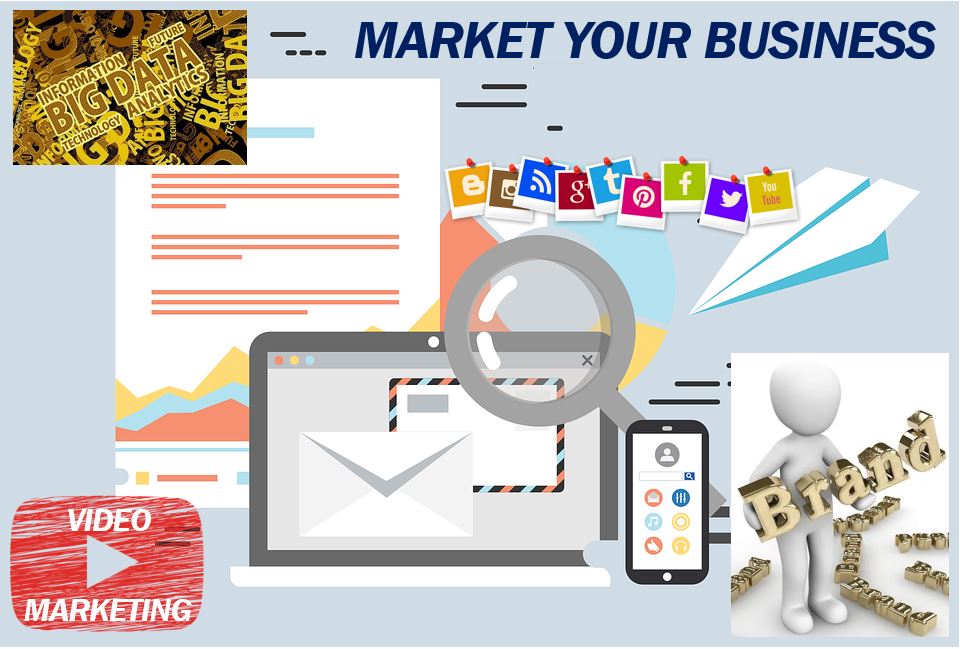 PERSONALIZE YOUR BRANDING
It is important to make sure you put your own personal style in when you come up with your marketing. Make sure your logo, color pallet, and design embody the tone and message you want your business to convey. For products, beautiful custom boxes and packaging can be very useful in engaging customers. Research shows 61 percent of customers think that brand-focused packaging is more exciting than the product themselves. Show the customers who you really are and they will keep coming back.
LOOK AT MARKET RESEARCH
According to diagram software seller Creately, "the world now is more visual than it has ever been in human history." Research your target customers and see what catches their eye. Find out your target market areas to see what trends they are following and what would be the most attractive to them. Also, look at your competitors and see what they are doing to market their businesses and products. Once you know who you are marketing to and who you are up against, that will be a big step to making your business a success.
PICK A STYLE THAT IS SIMPLE AND CLEAR
When personalizing your brand's style, make it clear and concise. The imagery should be easy to understand. The logo and writing should be legible and brand appropriate. Any illustrations should match the tone and subject matter. Finally, don't use more than five colors in your branding. Keep the logo and branding simple and you will get the customers attention.
BE MORE VISUAL
It is shown that visual marketing is more effective than word of mouth. Besides your logo and branding, try to incorporate other visual elements in your marketing. Use images that are relevant to your business and show how real people can be impacted by your business. Use infographics to help simply information to the consumer.
Use videos to promote the business and show what it is you do and the people that work there. Being visual will help grab the customer's attention and help the customers get to know you and your business better.
USE SOCIAL MEDIA
Social media is becoming the way of the world. In order to reach many people, it is important for companies to use social media as a tool and not a hindrance. Social media is a great way to be creative in marketing. You can post creative images related to your business and product on Instagram.
Pin different images from related companies on Pintrest. Tweet important company updates on Twitter. Post promotional videos and do Facebook Live videos as well. There any many different ways to use social media to help brand your business and reach a lot more customers.
ENGAGE CUSTOMERS WITH USER-FRIENDLY CONTENT
When you are trying to market your business or product, you have to make sure your creations are user-friendly. Use visual marketing that can be accessed on mobile phones, such as apps. Make sure your website is easy to navigate. My sure your imagery is self-explanatory. If your customers are able to understand and use your content, they will be more inclined to continue using your business.
SIMPLIFY OVERALL MESSAGE
Simplifying your visuals is a great way to bring in customers. But, according to an article from Forbes, it is important to simplify your message when branding as well. There are many ways to think about what your promotions are conveying.
Does your marketing capture your customer's attention? Does the ad and product make you think? Is the message compelling and easy to understand? Finally, is all your marketing cohesive and in compliance with your brand? Once the message and visuals are simple, the customers will come.
_______________________________________________________
Interesting related articles:
Video – What is Online Marketing?