Credit Suisse is thought to replace Brady Dougan with Prudential Plc's Tidjane Thiam as its new chief executive officer, according to a recent report.
Bloomberg says that the company is "poised" to name Thiam, an Ivory Coast-born French national, as its new boss.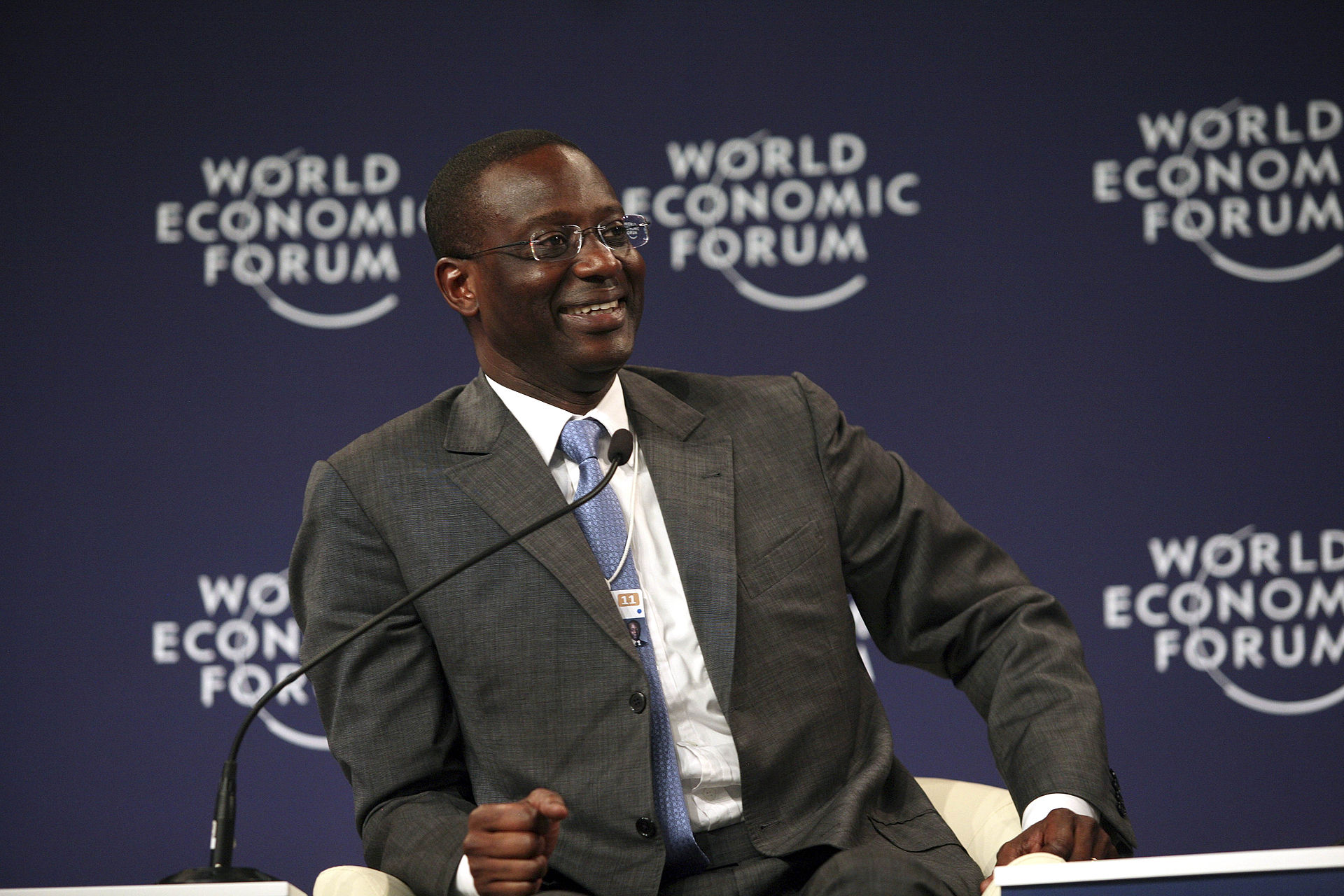 Born in Côte d'Ivoire, Thiam holds dual Ivorian and French citizenship.
Dougan, who has been CEO of the company for several years, has been under increasing pressure recently as Credit Suisse has significantly underperformed compared to rival European banks.
Shares of Credit Suisse have dropped by nearly 27 percent over the last 12 months.
Thiam has been in charge of running Britain's largest insurer by market value. Under his lead the the company's stock price has more than tripled and he has been praised for his leadership.
Lachlan Colquhoun, CEO at research firm East & Partners Asia, said by an e-mail to Bloomberg that Thiam "has a global view, strong international experience and an excellent track record of driving growth,"
"Credit Suisse has some difficult waters to navigate in the near future, and perhaps someone with a good understanding of risk is required to be at the helm."
One person familiar with the matter said that the succession plan could be announced tomorrow.
Thiam was the first black chief executive of a FTSE 100 company
Thiam was the first Ivorian to pass the entrance examination to the École Polytechnique in Paris. In 1988 he received an M.B.A. from Insead, the business school, and went on to worked for McKinsey in New York and Paris.
He returned to Ivory Coast in the early 1990s and became the minister for planning and development, promoting the privatization of numerous industries.
In 2000 he worked at McKinsey again and for the insurance company Aviva. In 2009 he was named chief executive of Prudential, making him the first black chief executive of a FTSE 100 company.