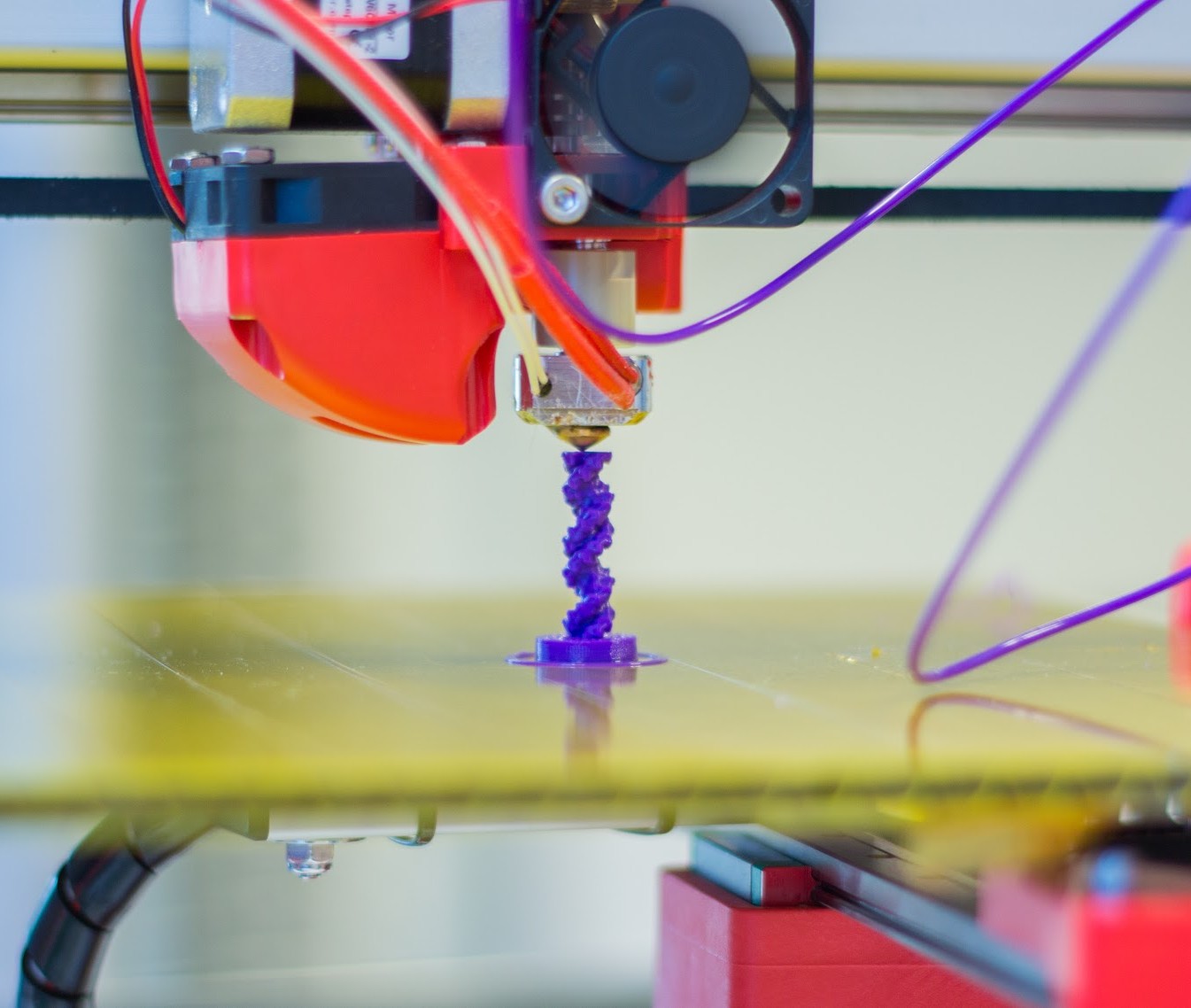 Some affordable desktop 3D printers are releasing potentially harmful particles and fumes, says the HSE. HSE stands for the Health and Safety Executive, a UK government agency responsible for workplace health, safety, and welfare.
A rapidly-growing number of people, schools, colleges, and businesses are using affordable desktop printers. Some devices use filaments to deposit polymers through heated nozzles to create 3D objects.
These desktop 3D printers are usually unenclosed. Some researchers have raised concern about the safety and health of their users.
The HSE wrote a Report on initial research on 3D printers in a laboratory setting.
The Report is titled: "Measuring and controlling emissions from polymer filament desktop 3D printers."
The research authors studied:
Measured emissions of volatile organic compounds and particulates.
The effectiveness of control measures to limit emissions from these printers.
Researchers investigated acrylonitrile butadiene styrene (ABS) and polylactic acid (PLA). PLA is commonly used in schools.
Filaments of desktop 3D printers – emissions
The heated filaments emitted large numbers of volatile organic materials and very small particles. Humans can breathe them in.
The Report authors added that further studies are necessary, in real use conditions, to determine whether these emission cause harm.
In a Summary preceding the full Report, the authors wrote:
" The research identified that exposures are significantly reduced by: (1) setting a lower printer nozzle temperature; (2) using a filament with a lower emission rate; (3) placing the printer in a clear enclosing hood fitted with an extraction fan and particulate filter and (4) maintaining a hood 'clearance time' of about 20 minutes."
What is 3D printing?
3D printing involves using a 3D printer to make three-dimensional objects. The printers create objects from a digital file by adding layer upon layer.
It is a type of additive manufacturing. In other words, you start with nothing and keep adding bits or layers until the object is ready.
This contrasts with subtractive manufacturing, which works the other way round. You start, for example, with a block, then you chip away at the block until the object is ready.
---
Video – 3D Printing
---