Shares in Walt Disney fell by more than 3% in after-hours trading Tuesday after the mass media entertainment giant reported mixed third quarter results.
Disney reported adjusted earnings per share of $1.58, on revenue of $14.23 billion, while analysts had forecast earnings of $1.55 per share on revenue of $14.4 billion.
Adjusted earnings per share for the quarter dropped 2% from $1.62 in the prior-year quarter.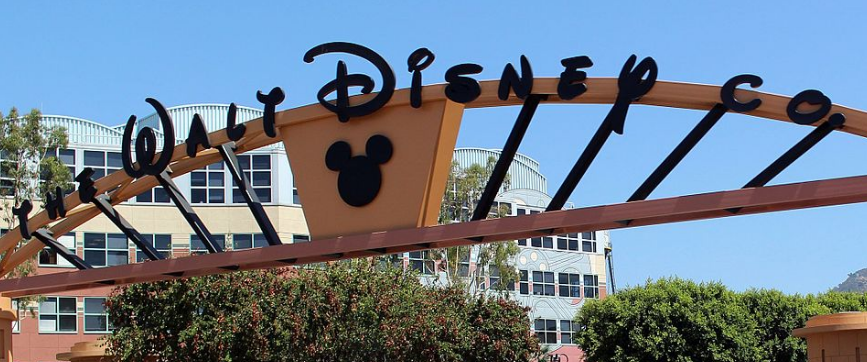 Revenue and operating income by segment
Media and networks – revenue up 1% to $5.9 billion, operating income down 22% to $1.8 billion.
Parks and Resorts – revenue up 12% to $4.9 billion and operating income up 18% to $1,168 million.
Studio Entertainment – revenue down 16% to $2.4 billion and operating income down 17% to $639 million.
Consumer Products & Interactive Media – revenue down 5% to $1.1 billion and operating income up 12% to $362 million.
Disney to pull its movies from Netflix and launch its own streaming service
Disney said that it will be removing its movies from Netflix starting in 2019 and launch its own direct-to-consumer streaming service including its library of films.
The media company will also launch its own ESPN video streaming service early next year.
Robert A. Iger, Chairman and Chief Executive Officer, The Walt Disney Company, said:
"Today we announced a strategic shift in the way we distribute our content. The media landscape is increasingly defined by direct relationships between content creators and consumers, and our control of BAMTech's full array of innovative technology will give us the power to forge those connections, along with the flexibility to quickly adapt to shifts in the market,"
"This acquisition and the launch of our direct-to-consumer services mark an entirely new growth strategy for the Company, one that takes advantage of the incredible opportunity that changing technology provides us to leverage the strength of our great brands."
Christine M. McCarthy, Senior Executive Vice President and Chief Financial Officer, The Walt Disney Company, commented:
"Our results for the quarter reflect the underlying strength of our brands and franchises, and our continued investment in high-quality content. Our ability to successfully execute on our core strategy, coupled with our plans for new direct-to-consumer offerings, give us continued confidence in our ability to drive shareholder value."