On November 5th, Chinese digital finance company Ant Group was set to pull off the largest initial public offering in history when it was to go public on the Hong Kong and Shanghai exchanges. The IPO values Ant Group at $313 billion, making it the fourth-largest financial company in the world after Berkshire Hathaway, Visa, and Mastercard. However, plans were put to a halt when Chinese regulators postponed Ant Group's highly anticipated initial public offering.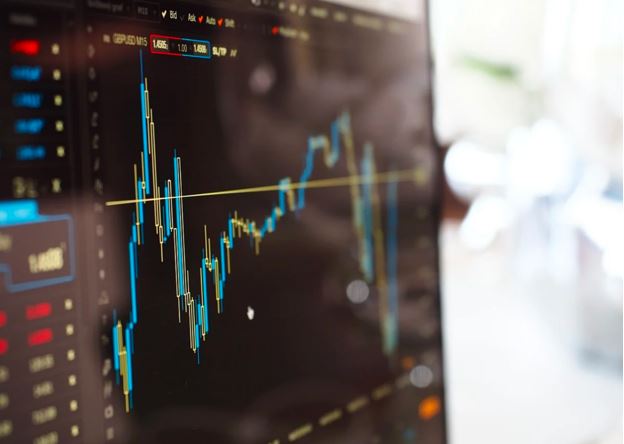 The IPO was postponed due to issues that might cause the company "not to meet the listing conditions or disclosure requirements."  According to Wang Wenbin, a spokesperson for China's Ministry of Foreign Affairs, "It is a decision made to better safeguard the capital market stability and protect investors' rights and interests."
The decision further demonstrates that China is closely monitoring its tech companies, similar to the regulations put in place by federal governments in North America.
History
Ant Group (formerly Alipay) was co-founded in 2014 by Jack Ma, a former English teacher turned billionaire tech tycoon and founder of the Alibaba Group. Through the Alipay mobile and online payment platform, Ma transformed China's internet industry and the way hundreds of millions of Chinese consume goods and services.
Before Alipay, state banks provided the only payment processing options for most businesses and consumers. What began as a simple escrow service to secure transactions online turned into a diversified financial services company and the world's highest-valued Fintech company.
Ant Group now provides payment processing services, banking, loans, credit cards, insurance, and investment services to over one billion consumers and 80 million merchants. The work accomplished by Ant Group in the Chinese fintech space has inspired others to follow suit.
Following the transformation
Today, companies like Peak Fintech Group (CNSX: PKK) (OTCQX:PKKFF) are furthering Ant Group's transformation of the Chinese lending industry by providing a commercial lending ecosystem of lenders, brokers, and borrowers in which analytics and AI are used to conduct transactions securely and efficiently.
Although each company is different in their own way, they combine to provide complementary services to assist consumers, small businesses and entrepreneurs access the credit they need and look after their financial interests.
Whereas most of Ant Group's services are geared towards consumers, Peak Fintech Group only caters to businesses. Another major difference between the two companies is that while Ant Group itself provides most of its services, thus making it subject to stricter government regulations, Peak Fintech Group is purely a technology platform and acts more as a broker for loans and services provided by third parties.
With such a large lending market in China, both companies help entrepreneurs and SMEs develop in their own unique ways.
Peak Fintech Group
Peak Fintech Group is a Fintech service provider to the Chinese commercial lending sector. Through its analytics and AI software platform, Cubeler Lending Hub ecosystem, Peak automates the process by which lenders find and qualify borrowers across several market verticals.
These services allow banks and alternative lenders to safely increase loan volumes, contributing to the efficiency of China's commercial lending industry.
Disrupting China's Lending Market
Traditionally, banks and other lenders were wary of lending to small businesses because of the work involved in being able to assess the credit risk they represented.
With over 100 million small businesses in China, most of which struggle to access credit, there was an urgent need for a system that would automate the process by which banks and other lenders could quickly determine whether or not a small business meets their credit criteria.
Today, Peak's Cubeler Lending Hub allows banks and other lenders to simply enter their lending criteria in the platform and the platform returns all of its registered businesses that fit their specific criteria.
On the other hand, businesses looking for funding simply register their businesses and grant the platform access to their businesses' data, through their accounting software and various other means, to be matched with the loan and credit products offered by the platform's banks and lenders.
Expansion Plans
As of June 2020, Peak has worked with 50 lending institutions and 53,000 loan broker reps to provide $1.3 billion in loans to 24,000 qualified SMEs.  The company recently released news related to the expansion of its services and a potential upcoming joint venture with a national distributor of consumer electronics.
It has been expanding its funding ecosystem to serve online merchants and hopes to eventually partner with China's largest e-commerce portals to do so. The company is also looking at the possibility of expanding its services beyond China's borders at some point in the future.
In the meantime, Ant Group is also showing strong potential for growth outside of China, having formed partnerships with mobile payment providers in India, Mexico, and Thailand.
Until the Ant Group IPO is sorted out, for investors looking to expose their portfolios to the world's largest and fastest-growing Fintech market, investing in Peak Fintech Group might be the next best thing.
---
Interesting Related Article: "China to inject the economy with $174 billion amid coronavirus outbreak"