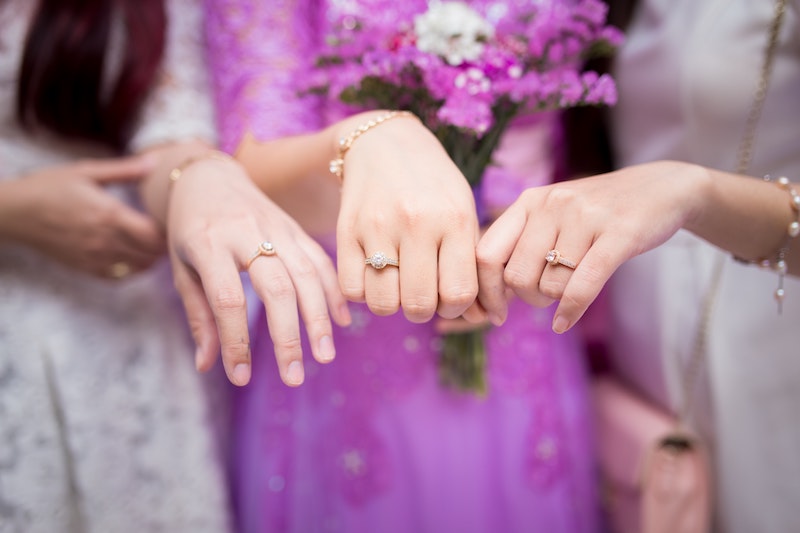 A few short years ago you would have to make a trip to professional jewelers to determine your ring size. Today we can show you how to measure ring size at home with the same precision using a few simple items you already have. If you're wondering how to measure ring size for yourself, or you're planning to pop the question to your future bride and need to get her wedding ring size without her being the wiser, we can help.
Once you have the right size you can browse, research, and purchase your ring online with total confidence. Finding the right size ring is normally pretty important, but nailing the engagement ring is crucial. Your future wife will remember the moment you popped the question for the rest of her life. Looking down at her finger and seeing a ring that feels like home is one of the details that will be burned into her memory banks, and one that she'll be telling her friends and family all about.
Even if it's a non-engagement ring, returning it or getting it resized is an unwanted hassle.
If you've been asking wondering "how to know my ring size?" you've come to the right place. Follow our advice and get it right the first time.
How Is Ring Size Determined?
Ring sizes are determined by an international standard with an average scale between 3 and 9 for women. You can measure the circumference of your ringer in any unit of measurement – inches, millimeters, etc… –  and easily convert it to the chart.
This is very convenient and means that you can order any ring from any country and know for sure that it will be the correct size.
What is my ring size?
The process of how to measure your ring size at home is extremely easy. The first step is downloading the ring size chart. The second step is to measure.
The absolute easiest way to check ring size is if you already own a ring that fits perfectly. Print off a second ring guide showing the various ring sizes. Find the circle that exactly matches your ring, and the corresponding size. Make sure your printer is set to print at actual size for accuracy, or you can even hold your ring up to the screen just to be safe.
If you don't have an existing ring to go by don't worry, you're still in luck. Ring sizing with tape measure is so simple it hurts. Wrap the tape measure around your finger as snug as you would wear the ring. Take note of the length and compare it to the ring size chart. No more need to ask yourself "what's my ring size?"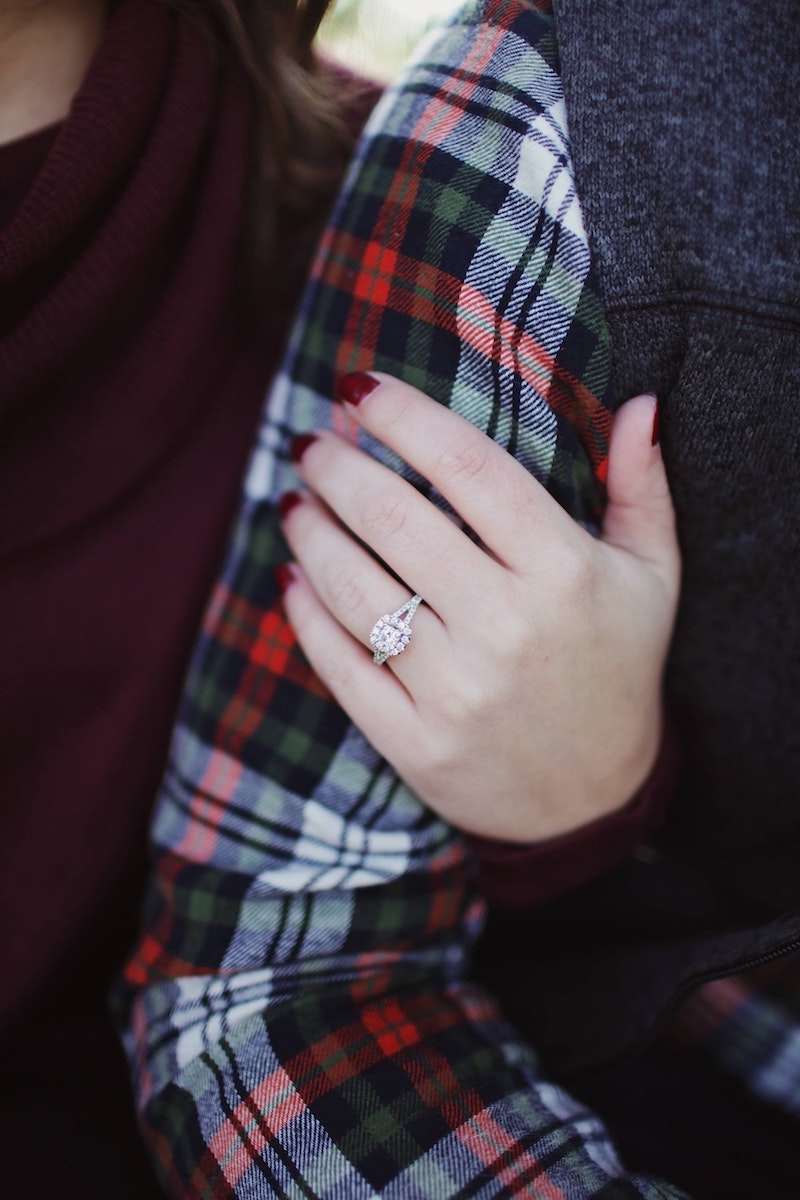 Don't Have A Tape Measure For Your At Home Ring Sizing?
Even without a tape measure there are plenty of for how to find your ring size at home. If you have string, floss, or anything relatively similar, you have success! Just use the same tape measure method and mark the point where the string wraps around. Place it flat along the ring size guide and you have your size.
How To Calculate Ring Size Of My Future Wife Without Her Knowing?
This can be a little more tricky. Again, the easiest way is using an existing ring and comparing it to the ring size chart. If she doesn't currently wear a ring on her wedding finger or she never parts from the rings she does wear you have a tough task ahead of you, but not impossible.
Start by asking her friends and family. If there's no luck there, make a habit of wrapping your finger around hers and drawing out the circumference. While you're walking or snuggling up on the couch, "hold her hand". Pay attention to how your finger wraps around her's and do your best to keep it in place until you can draw it down. You'll want to do this several times and make sure that your circles match before you pull the trigger. Doing this only a single time could result in an error if you guess wrong or move your fingers around.
If you want a little more accuracy, and you're stealthy enough, use a printable ring sizer. Essentially this is a paper ruler that's small enough to slip around your – or her – finger. When she's least likely to notice, while she's sleeping for example, use the printed ring sizer to find her ring size. That's it!
Tips:
Measure your finger at the end of the day when it's the biggest.
If you're in between sizes, go with the bigger size. A little too big is much more comfortable than a little too small.
Make sure the ring will slip past your knuckle. They are often larger than the bottom of your finger where the ring sits.
Pay attention to the material the ring is made of. Some metals, silicones, and other materials will swell when it's cold or loosen up after some wear and tare. Go one size up or down accordingly.
There you have it! If you've been asking yourself "how do i find my ring size?" you now have several very simple options at your disposal. If it's an engagement ring you're after, the ring will be worn for a lifetime. If it's a valued accessory, you either wear it day-to-day or on special occasions. Either way, a little extra effort before you proceed to checkout will save you effort and time in the long run, and ensure that the moment you put on that ring is a special memory.