Electronic Arts, Inc. (EA) is a multinational American corporation that develops, markets, publishes and distributes game software content and services.
The company, based in Redwood City, California, is publicly listed on the NASDAQ stock market under the ticker symbol 'EA'.
It is one of the world's biggest companies in the video games industry (along with Nintendo and Activision Blizzard).
It produces games for video game consoles (such as the Microsoft Xbox 360, Xbox One, Sony PlayStation 3, and PlayStation 4), computers, tablets, and smartphones.
Electronic Arts' studios and development teams are spread across three main divisions: EA Studios, EA Mobile, and Maxis.
EA Studios – operates the majority of the company's studios and development teams for a range of game categories. The largest studios are DICE (Sweden), EA Canada (Canada), Tiburon (United States), BioWare (Canada and United States), and Visceral (United States).
Maxis – operates the wholly-owned franchises The Sims and SimCity.
EA Mobile – focuses on publishing games for mobile phones and tablets, with wholly owned properties such as Plants vs. Zombies, Real Racing, Bejeweled, and Dungeon Keeper.
The company's flagship games include the Battlefield series, Burnout series, Command & Conquer series, Crysis series, Dead Space series, Dragon Age series, FIFA series, Fight Night series, Harry Potter series, Madden NFL series, Mass Effect series, Medal of Honor series, NBA Live series, NCAA Football series, Need for Speed series, NHL series, Rock Band series, SimCity series, The Simpsons series, The Sims series, Skate series, SSX series, Star Wars series, and Titanfall.
Electronic Arts was founded in 1982 as a home computer game publisher. By the early 1990s, it was creating games in-house supported by consoles. Through the acquisition of other developers, Electronic Arts grew in size. 
Overview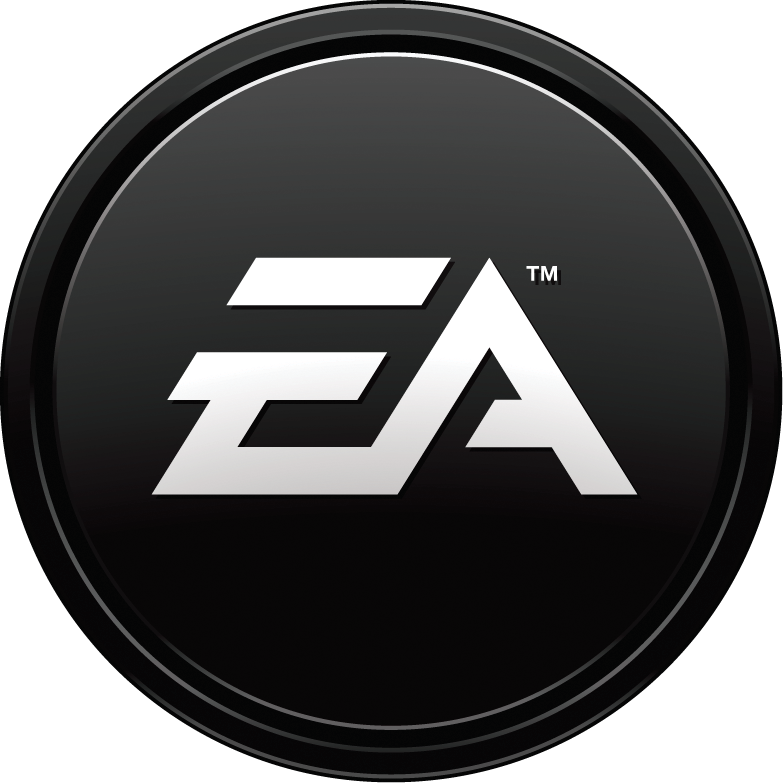 Chairman: Lawrence F. Probst III
CEO: Andrew Wilson
CFO: Blake Jorgensen
Type: Public
Industry: Video Games
Publicly listed on the NASDAQ Stock Market
NYSE stock ticker symbol: EA
S&P 500 Component
Revenue: $3.757 billion USD (2013)
Net income: $8 million USD (2013)
Diluted earnings per share: $0.03 USD (2013)
Founded: 1982
Employees: 8,300 (2013)
Corporate headquarters: 209 Redwood Shores Parkway 94065, Redwood City, California, USA
Corporate contact number: (650) 628-1500
Investor relations contact number: (650) 628-7352
Investor relations email address:

[email protected]

Website: http://www.ea.com/
---
Operating data (in $ millions)

2013

2012

Total net revenue
$3,575
$3,797
Total cost of revenue
$1,347
$1,388
Gross profit
$2,228
$2,409
Total operating expenses
$2,195
$2,288
Operating income
$33
$121
Net income
$8
$98
Total comprehensive income (loss)
$(24)
$(6)
Balance sheet data (in $ millions)
Total assets
$5,716
$5,070
Total liabilities
$3,294
$2,803
Total stockholders' equity
$2,422
$2,267
Cash flow data (in $ millions)
Net cash provided by operating activities
$712
$324
Net cash provided by (used in) investing activities
$(301)
$32
Net cash provided by (used in) financing activities
$89
$(345)
Cash and cash equivalents at end of period
$1,782
$1,292
Common share data (in $)
Basic earnings (loss) per common share
$0.03
$0.32
Diluted earnings (loss) per common share
$0.03
$0.31
Source: "Electronic Arts, Inc. 2013 Annual Report"
---