Elland Bridge in Calderdale, West Yorkshire, is beyond repair after the grade II listed structure partially collapsed due to flooding. 
The town council said that the bridge will need to be replaced.
The partial collapse of the Elland bridge, along with the collapsed Tadcaster Bridge 35 miles away, highlights the devastating effect last month's series of storms had on infrastructure in the north of England.
Many bridges across the country simply were not able to support the weight of flood water and debris from severe rainfall last month.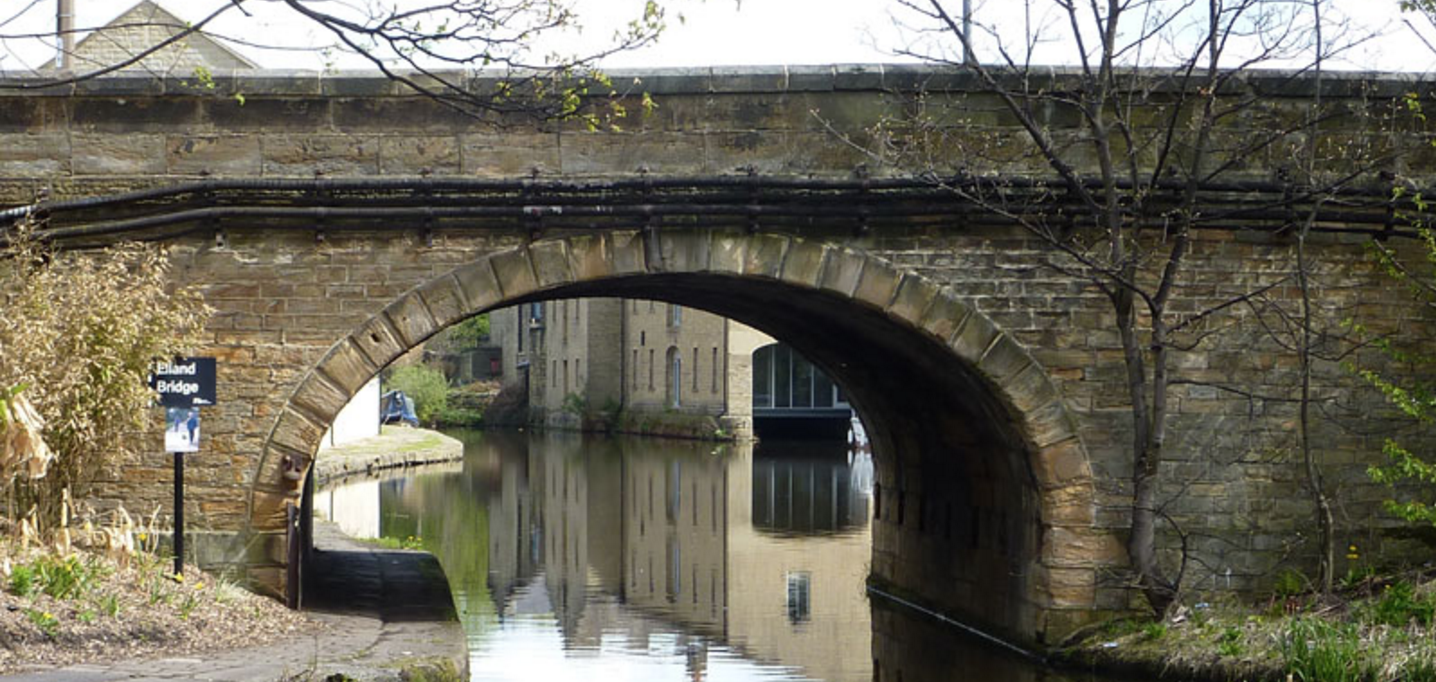 The Elland Bridge (before it collapsed). Photo Credit: Richard Ratcliffe, Summiteer
Road diversions are in place and a temporary footbridge has been propped up over the canal near the location of the Elland Bridge's remains.
The Labour-controlled council of Calderdale said on the town's website that the owner of the bridge, Canal and River Trust (CRT), agreed to build a new bridge.
"It is the view of Calderdale Highways, the Canal and River Trust and their contractors that a new bridge will be required to replace the existing damaged structure.
"We have requested CRT make an immediate start to designing a replacement for Elland bridge.
"Unfortunately this will be a major project and initial estimates are that a new bridge would not be in operation until at least December 2016."