The relevance of digital events has never been more pronounced than it is right now, and big businesses are taking note. In news from mid-October, GeekWire reported that tech giants Microsoft were set to be the power behind an all-digital CES conference – the world's biggest consumer electronics expo.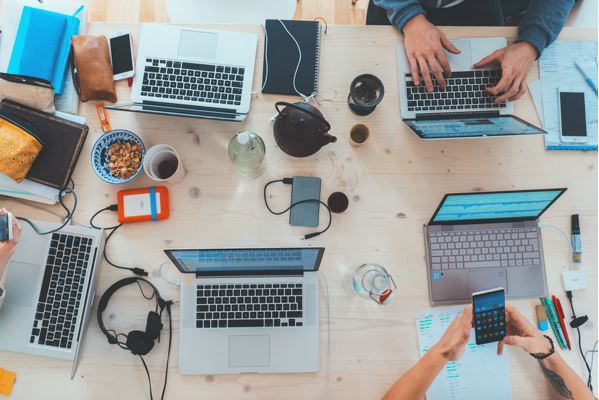 At small business levels, the secret to making these events a success is tying together digital savvy with some events management fundamentals.
A good platform
The event is only as good as its platform. Forbes asserts that the recent shift towards all-digital thinking has exposed a sluggishness in the events industry as it concerns adapting to online tech, and business owners should be wary of falling into the same trip.
Don't take a bare-bones approach. Look for a digital events platform that can provide the basics – like Zoom, and Skype – but also has added functionality. Think interactive features, quizzes, and, crucially, multiple chat rooms that can help to provide privacy and foster networking.
Good technology
Underpinning these events should be a solid technical base. The huge boom in interest that Zoom and Skype are experiencing caused initial server issues, generating lag.
Any events service or platform used in a company should be at the very least sustainable and usable for large-scale events – there is nothing more embarrassing than continual downtime or outages during the big show.
Business fundamentals
Among this drive for new technology, it can be easy to lose sight of fundamentals. Don't do this. While you're online, this doesn't mean that speakers can lack charisma, that subject matter can be poorly developed, or that the business leading the event can take a back seat. It's more important than ever to be clear and focused and to try to give the best possible outcomes for the business, employee, and guest.
This is a real risk – Harvard Business Review conducted research that established that remote workers are more disengaged with their business and more likely to quit. Digital events are, along with other business practices, an effective barrier against this phenomenon. Bring together the smart new tech with business fundamentals, and businesses can ensure that they're conducting themselves as well as they can.
Tie together digital with common sense, and you have a winning formula. Digital events have huge potential, and making good use of that requires a little more than simply dialing in. As big businesses make strides towards showing the way, follow their example.
---
Interesting Related Article: "Cloud services to accelerate digital transformation "