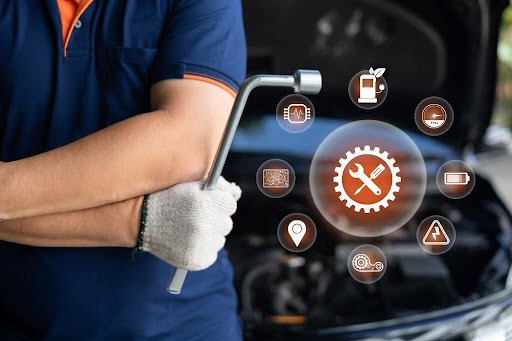 Owning a vehicle is an exciting investment; however, the upkeep of your vehicle for the whole duration it is in your possession is crucial to lessening the chances of mechanical breakdowns.
When faced with mechanical breakdowns, the Endurance Warranty comes to the rescue. As one of the largest auto protection companies in the United States, they offer comprehensive coverage to safeguard your vehicle's mechanical components beyond the limits of your manufacturer's warranty.
Everything You Need to Know About Endurance
Endurance has been operating in the auto warranty industry since 2006 and has garnered its honest reputation through countless positive reviews from its customers and numerous awards won.
Secure, Secure Plus, Superior, and Supreme are the different coverage plans they offer. In ascending order from least coverage to most, Endurance offers plans tailored to fit the needs of different drivers and budgets.
Furthermore, if you do not find a plan that fits your preferences, you are able to create a customized plan that includes protection for any component you want.
If you already have an auto warranty from the original manufacturer but it does not cover your vehicle in its entirety, Endurance supplies a Supreme Wrap plan that complements your original warranty by ensuring reimbursements for broken-down components.
To gain more knowledge about Endurance as an auto protection provider, take a look at this comprehensive review of Endurance.
Pros 
Versatile plans

Direct provider

First-rate customer service

Nationwide coverage 

Electric and hybrid coverage

Wide repair network

High mileage coverage
Cons 
30-day waiting period

Only one year of Endurance Elite
Who Is the Endurance Warranty For?
New car owners
Those who have a newly purchased car are offered a warranty by their manufacturer that includes different levels of coverage. Newly bought vehicles are usually offered a bumper-to-bumper warranty by the manufacturer, which protects mostly all of the vehicle's components. Exclusions include things like clutch linings, tires, bulbs, wiper blades, wheels, upholstery, glass, fuses, and brake pads.
It is important to keep in mind that not all manufacturers automatically offer a bumper-to-bumper warranty and that some manufacturers may present you with additional warranties. Hence, taking a look at this blog post for more information on the different types of warranties provided is important.
Once your manufacturer's warranty expires, the risk of high spending on unexpected repair costs increases. This is where Endurance's auto warranty is a game-changer.
By extending your vehicle's warranty, you are freed from spending more on mechanical repairs and are able to go back to enjoying the assurance that comes along with a comprehensive protective warranty, ensuring financial security and peace of mind.
Used car owners
Buying a used car is a more cost-effective option than a new car; however, what used car owners often don't anticipate is the wear and tear that occurs due to the car's history, which you may not be aware of. This wear and tear issue causes a rapid increase in breakdowns the more the car is driven; therefore, investing in an extended warranty is extremely beneficial.
Endurance's auto warranty covers vehicles no matter the model and mileage. With available coverage plans for cars up to 20 years old and miles greater than 150,000, Endurance makes it its mission to provide solace for owners, giving them the ability to drive with confidence and comfort.
Frequent travelers 
Endurance's auto warranty provides bliss for those who frequently drive their cars. Constantly depending on your car for transportation is a common thing, but issues arise when an unexpected breakdown occurs.
When your car unexpectedly breaks down, your daily transportation plans are spoiled, and unnecessary expenses must be paid, let alone the added stress and anxiety brought upon you.
Luckily, with Endurance's auto warranty, any unexpected difficulties faced are solved. In the case of a breakdown during your trip, you are able to contact Endurance's 24/7 roadside assistance, get access to towing services, and get your car transported to the nearest ASE (National Institute for Automotive Service Excellence) repair shop.
Budget-conscious drivers 
For those who understand the importance of extended auto warranties yet consider budget constraints, Endurance has the solution for you. They offer five different tiers of plans, one year of free benefits, and customizable plans that allow budget-conscious drivers to be reassured that their vehicle's most important components are protected.
Furthermore, with the predetermined payment required by Endurance, budget-conscious individuals and families are able to plan their budgets accordingly, excluding any sudden expenses.
Final Words
In conclusion, Endurance emerges as a reputable company in the auto warranty industry. 
Whether you are a new car owner looking for extended protection, a used car owner wanting to minimize expenses on repairs, a budget-conscious driver who requires relief from unexpected and unnecessary costs, or a frequent driver who values assurance during trips, Endurance provides the coverage you need.
With the many advantages that come with Endurance, keeping note of their limitations is also a necessity when considering Endurance as a vehicle protection provider.