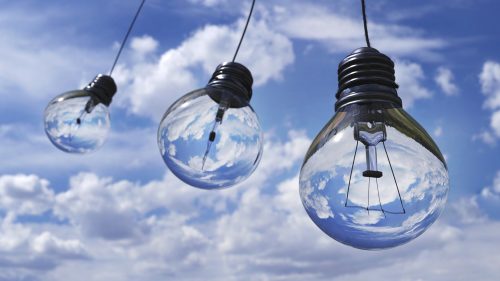 The world is increasingly moving towards the decarbonization of energy and shifting away from fossil fuels due to their impact on the environment. Renewable energy prices are falling, but at the same time, demand for fossil fuels remains strong, and transition is complex, expensive, and disruptive to societies.
In some ways, we are currently experiencing a gradual slowdown in this process as it becomes more challenging, financially burdensome, and complex to make this transition.
Now Is The Winter And We Need The Glorious Sun
According to sustainable investor Timur Tillyaev, we are currently experiencing a "winter of discontent" in Europe with record-high prices due in part to the challenges of energy transition. Several factors have driven this trend. Low natural gas inventories and slower wind speeds in the North Sea means both fossil fuel and renewable supplies are lower than usual. The closing of coal factories across the globe has also meant these shortages are more acutely felt.
"This presents a dilemma," argues Tillyaev. "Fossil fuels are rightly being phased out to mitigate climate crisis, but evidence suggests that renewable alternatives cannot yet reliably pick up the slack."
Higher prices and the growing costs of climate action are leading to a backlash among consumers throughout Europe. France has just experienced its coldest winter for 20 years, coinciding with widespread protests, growing support for the far right, and more than 35% of the population reportedly unhappy with rising living costs.
The Institute for Government, an influential British think tank, has warned that the current cost-of-living crisis, caused by rising energy prices, is the "most immediate threat" to the UK's plans for net-zero transition.
These concerns embolden resistance to energy transition from the fossil fuel industry and its powerful lobbying groups. These lobbyists see the energy transition as an existential threat to their business models and are working to ensure there is little appetite in the political system for this transition and we remain dependent on fossil fuels. According to CNN's international climate editor, Angela Dewan, major fossil fuel companies are "lobbying hard" at "locking in the global use of natural gas, a planet-warming fossil fuel, potentially for decades to come." These efforts need to be resisted.
The Challenge Remains Enormous
The future of energy transition lies with policy-makers, business leaders, and civil society, who can all play a role in accelerating this process. There needs to be continued support for renewables, electrification of transport, and concerted efforts to introduce policies that will enable the energy transition. Civil society needs to show popular support for politicians who initiate these policies, and businesses have a role in ensuring there is a strong business case for this transition. This requires long-term thinking from those engaged in this endeavor, continued commitment, and increased investment today.
The pace of this transition has been too slow up to now due to fossil fuel lobbying by corporations and a lack of concrete political action. We need governments to take the lead in providing real aid.
In order to speed up the process, there needs to be new innovations across all sectors that can increase efficiency and decrease the costs of renewables. A golden opportunity exists here with 2 billion people without access to electricity and no power grid infrastructure in place. In addition, more investment is needed in research and development to come up with innovative business models that offer a resilient return on investments. "The energy transition is a global issue that needs an urgent global response," says Timur Tillyaev.
In Conclusion
We are in the midst of a transition period where renewables will continue to become more competitive with fossil fuels, but where there are still many challenges to be overcome. The success of this transition will depend on the speed at which it advances and how much progress is made over the next few years. This is an urgent matter that requires a collaborative effort to ensure a prosperous future for the planet and its inhabitants.
---
Interesting Related Article: "Wind energy reduces energy bills, study says"