Talks between Russia, Ukraine and the EU have broken down after the European Union refused to guarantee payments for Russian natural gas supplies to Ukraine throughout the coming winter.
Russia had suggested the EU guarantee full and proper payment, but the EU said "No."
Russia says it cannot see why it has to take the risk alone and end up subsidizing a country that has a reputation for not paying its bills.
The stalemate raises the risk that Russia may halt natural gas deliveries to several parts of Europe when winter comes. Neither Ukraine nor Russia, whose both economies are suffering, can afford another protracted economic face-off.
The EU, which is on the verge of entering a period of deflationary recession, has no appetite for further economic wars plus unreliable supplies of fuel.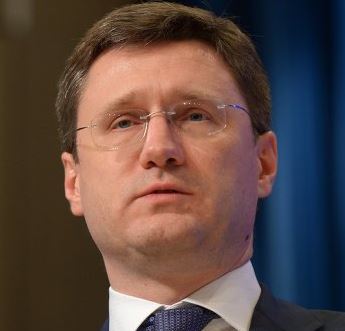 Despite their being money on the table, Mr. Novak says there is no willingness to work so far.
All eyes on Europe
All eyes are on Europe now, which has been encouraging Ukraine to stand up to Russia and has given the impression that its support amounts to more than just words.
Ukraine has a record of not paying Russia for its fuel and then siphoning gas destined for Europe when its own supplies are cut. Ukraine's economy is forecast to shrink by more than 7% this year, a fuel shortage could push it over the edge. Russia is not likely to pump gas destined for the rest of Europe through its pipeline that goes through Ukraine if not deal is reached.
After a marathon-meeting in Brussels, Mr. Alexander Novak, Russia's Energy Minister, said:
"We have offered our European colleagues to look into possibilities of the European Bank for Reconstruction and Development, the European Investment Bank, the International Monetary Fund and other financial institutions. Resources do exist, but we don't see any willingness to work so far."
More than one-quarter of the European Union's natural gas requirements come from Russia, with most of it going through Ukraine. Slovakia and Bulgaria depend on Russian gas via Ukraine for nearly 100% of their needs. If no agreement can be reached, they could be facing a disastrous winter.
In May 2014, Russia halted its natural gas shipments to Ukraine, saying it needed to pay up on more than $5 billion it owed. Ukraine says the amount due is only $3.1 billion. A Stockholm tribunal is trying to resolve the dispute.
When talks started on Friday, Russian and Ukrainian officials were full of smiles and hope, saying they had agreed on the bones of a solution.
The EU had brokered a compromise in which Ukraine's gas company Naftogaz would pay Gazprom (Russia's gas company) $1.45 billion immediately and the rest ($1.65 billion) later on, thus clearing the debt. Ukraine would then receive supplies again at $385 per thousand cubic meters, which is about the same as other European countries pay.