The big five European leagues generated record revenue of €14.7bn (£12.6bn) in the 2016-17 season, according to new data released by Deloitte.
"The financial results of the class of 2016/17 are the most impressive we have ever seen," said Dan Jones, head of Deloitte's sport business group.
The five big leagues – in England, Spain, France, Italy and Germany – and the UEFA Championship League grew at a rate "unmatched by other leagues", Deloitte said in its "Annual Review of Football Finance 2018".
The record revenue was mainly driven by increased broadcasting rights. The English Premier league, Spain's La Liga, and the French Ligue 1 "recorded uplifts as they each entered new rights cycles," the report said.
The European football market was worth €25.5bn (£21.9bn), a 9 percent rise from the year before.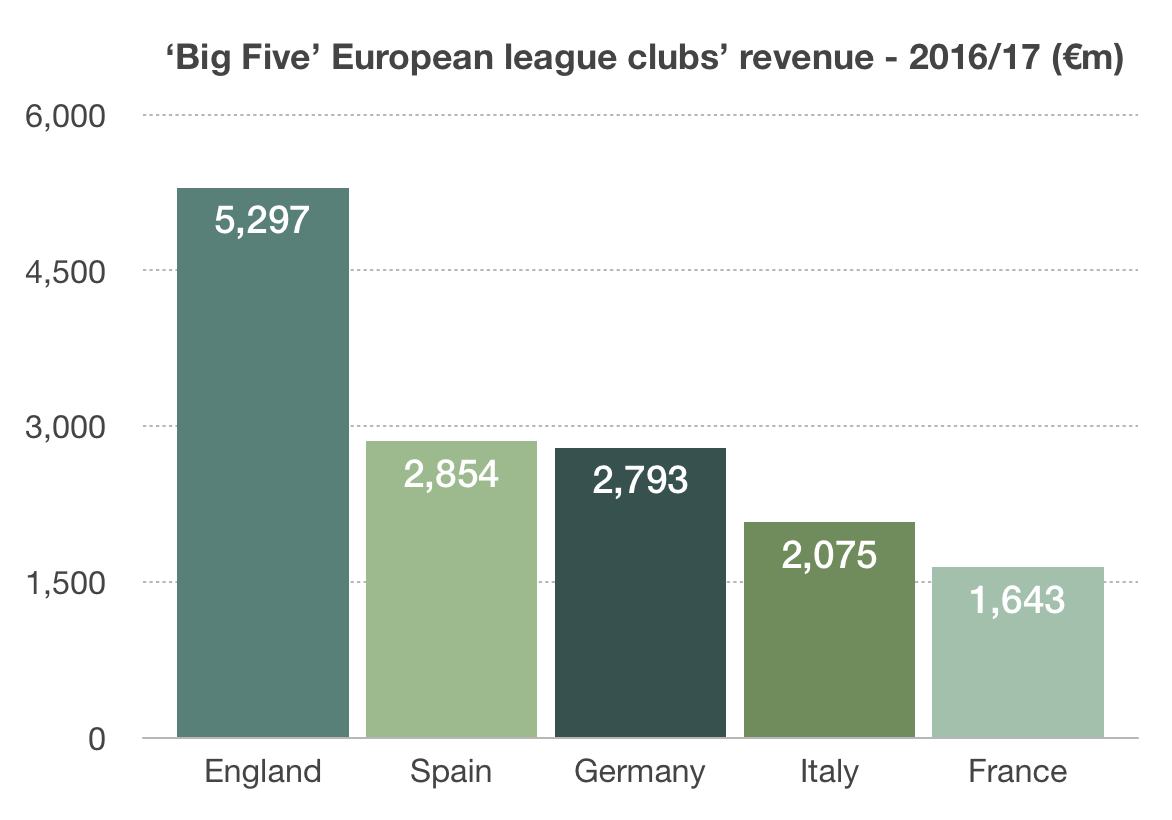 The English top division was the market leader, with record revenue of £4.5bn and all Premier League clubs setting their own new annual records.
No clubs in the Premier League clubs reported an operating loss and the wages-revenue ratio dropped to 55 percent – its lowest level since the 1997-98 season. The English Premier League was 86% larger, in terms of revenue, than Spain's La Liga.
"Just a decade ago, 60% of Premier League clubs were making an operating loss, whereas in the 2016-17 season, all clubs were profitable," said Jones.
The report noted that while broadcasting arrangements for the league was the primary factor behind the growth in revenue, clubs in the league also benefited from operating in "an appropriately regulated environment" via the UEFA Financial Fair Play regulations and the Premier League's cost control measures.
"This new era of profitability alongside the high quality of football strengthens the opportunity for the Premier League and its clubs to have a huge in influence upon their local communities and more widely around the world," Jones added.