Unemployment in the eurozone dropped to 9.1% in June, the lowest level since 2009, according to official data from Eurostat.
The jobless rate was better than what financial analysts had expected.
The unemployment rate dropped across all 19 eurozone members except Estonia.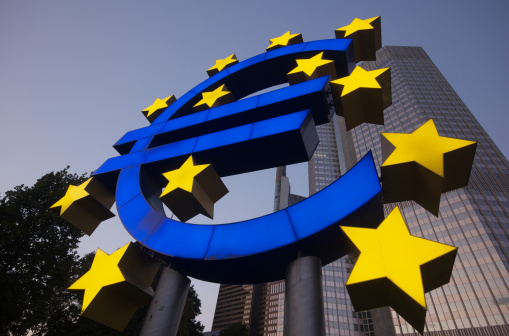 The countries with the lowest unemployment rates in June were Germany and Malta (with a jobless rate of 3.8% and 4.1% respectively).
Greece had the highest rate of unemployment, at 21.7%, followed by Spain. The unemployment rate in Spain was 17.1%, down from 19.9% last year.
In Italy unemployment fell to 11.1% in June from 11.3% in May.
Eurostat estimated that inflation remained unchanged at 1.3%, in line with what economists polled by Reuters had forecast, but still below the European Central Bank's target of 2% inflation
Core inflation, which excludes volatile food and energy prices, increased from 1.2% in June to 1.3% in July – analysts had forecast core inflation to drop to 1.1%.
The fresh data shows signs of economic recovery, fueling speculation that the ECB might begin to cut back on its 2.3 trillion euros ($2.70 trillion) quantitative easing (QE) programme.
Morgan Stanley economist Daniele Antonucci was quoted by the BBC as saying:
Today's upside surprise in core inflation is likely to give the ECB some comfort, even though its level remains low.
"We expect a QE tapering announcement this autumn."
The Eurostat data comes after a separate report by the International Monetary Fund (IMF) which said that while the eurozone economy was strengthening, there could be instability due to Brexit and low inflation rates.