Facebook is making its 'Live Video' broadcasting feature available for the general public.
Facebook said it is still testing the service, starting with a small percentage of people in the US on iPhones.
Live Video, which was previously exclusive to celebrities and public figures, allows users to broadcast a live stream to people who follow them on the social-network.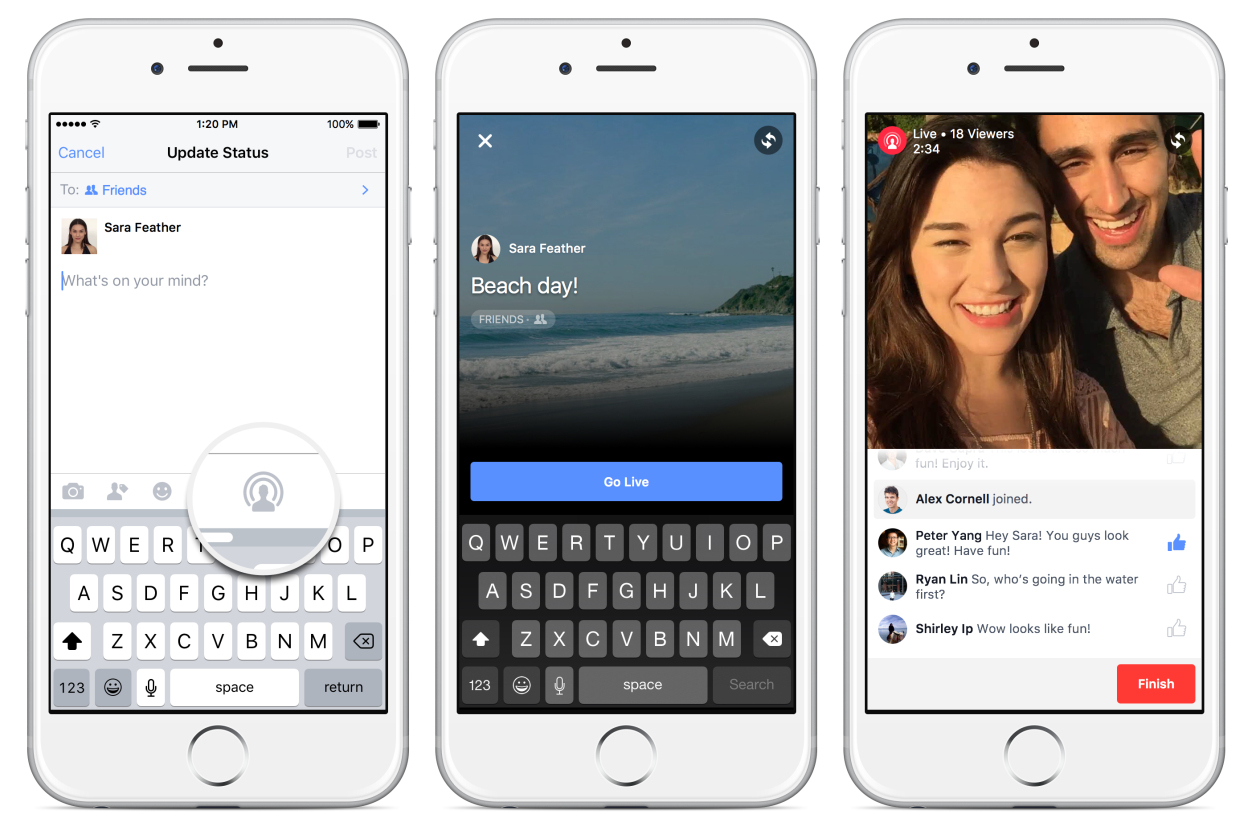 Example of a Facebook user using 'Live Video'.
According to Facebook Product Managers Vadim Lavrusik and Thai Tran, it is part of the company's push "to help friends and family feel like they're in the moment with you",
"To share live video, tap on Update Status and then select the Live Video icon. You can write a quick description and choose the audience that you want to share with before going live.
"During your broadcast, you'll see the number of live viewers, the names of friends who are tuning in, and a real-time stream of comments. When you end your broadcast, it will be saved on your Timeline like any other video, which you can then delete or keep for your friends to watch later."
The move puts the service head-to-head with Periscope – which Twitter acquired in January. Periscope has always been available for the general public to use. The two services didn't compete much before given that they were targeting a different demographic – but that's now changed.
Facebook also unveiled a new photo and video sharing tool called Collages.
The company said: "We're also introducing a new way to share experiences captured with your phone's camera by grouping photos and videos that were taken together into a scrolling, moving collage"
'Collages' allows users to post media as tiles in an interactive grid.
The new feature allows users to easily post multiple photos and videos in an interactive grid.
Collages are now available to use on iOS and will be available on Android next year.
In addition, Facebook said that it is currently piloting a new design with a few people on iPhone and Android where they can tap 'What's on your mind?' at the top of News Feed to view a drop down menu of all the different options they can share.