You know your business is doing well when you start giving out branded hats, t-shirts, or other promotional gear. It may be effective, but how often does that client actually use the item you so graciously gave?
Most of the time, they are tossed into the bottom of a closet somewhere or, even worse, donated to charity. Keep your marketing power strong with personalized corporate gifts! And that's why it's important to show appreciation for your clients, employees, and other essential business associates with gifts they'll actually use.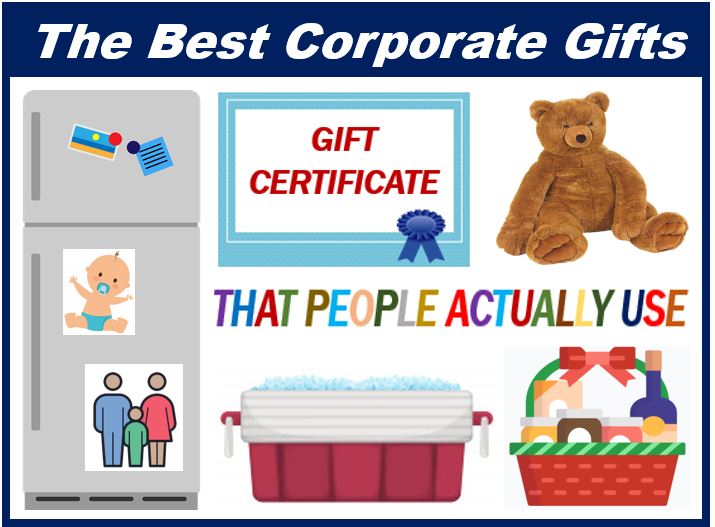 5 family-oriented gifts that people actually use
1. Photo Fridge Magnets Frames
A Photo Fridge Magnet Frame is the fast, convenient way to create striking refrigerator-magnet photos. With Photo Fridge Magnets and Frames, the possibilities are endless. You can easily order these magnets and gift them, and the receiver might customise as per their choice.
They're so easy to customize, too—just drag and drop your images onto the canvas, arrange how you like, then press print.
2. Cooler Bags
The Cooler Bag is the PERFECT solution to your everyday problem. The perfect bag for a picnic at the beach or just going down the block to play bocce ball with your friends. The Cooler Bag allows you to hold whatever you would like to take along with you. Whether it be food – drinks – toys – games, you name it.
The cooler bags can be custom printed with your logo to create a unique and exclusive gift. They are perfect for enhancing corporate branding, employee appreciation, client contests, or other promotional business efforts. The attached shoulder strap makes these cooler bags easy to carry while on the go or out in the sun, and a fashionable drawstring closure seals them tightly.
3. Gift Certificates
Gift certificates are a great way to help your customers or employees celebrate their achievements or enjoy time away with friends and family. That can include electronic gift cards, plastic gift cards, printed gift cards, reloadable prepaid credit cards, and promotional codes online. A gift certificate is a perfect gift for any occasion, whether you're buying for an anniversary or a birthday, a housewarming, or simply to show your appreciation for someone's hard work.
4. Food Baskets
Food baskets are a great gift for any occasion. Corporate food baskets can be sent to an employee, customer or vendor as a token of your appreciation or promotion. Food baskets are a great way to get all the items you need and want into one convenient, affordable package. You can fill them with just about anything, from coffee and tea items and snacks to cheeses, condiments, and even wine. And with a massive selection of gift baskets out there, there's sure to be a range of food baskets that appeal to everyone on your list.
5. Plush Toys
Professionally designed plush toys that promote a company's image and products is an absolute must. Value priced yet stylish, these personalized toys can be sold as corporate gifts, customer rewards, or social giveaways at various events or offered for resale in retail locations and websites.
Plush toys are awesome! Thanks to them, little sweeties can travel in style, imagine exciting adventures and meet incredible characters from every corner of the world. These stuffed animals and plush dolls reflect those small but cute creatures that make our life more colourful. A teddy bear that looks, feels, and acts like the real thing. Genuinely huggable and adorable. A new soft and furry plush toy with a heart that lights up at the press of a button. The friendly eyes wiggle and dazzle. It is so cute that you will just want to squeeze and cuddle it! Whatever the occasion, these adorable plush toys are sure to bring a smile.
Traditional corporate gifts given to clients at the holidays are often found at the end of their desk or in a closet. Very few make it back onto the gift list year after year. So here  5 Family Oriented Gifts That Will Actually Be Used.
---
Interesting related article: "What is Marketing?"