After Federal Reserve policymakers publicly expressed misgivings about a strong dollar, the greenback's recent surge seems to have come to an abrupt end as it fell against the Japanese yen on Friday.
After reaching a four-year high against a basket of currencies last Friday, the dollar has slid by over 1% today and appears set to have its largest one-week fall in more than twelve months.
Worries about global growth coming from the International Monetary Fund, World Bank and a string of think tanks on both sides of the Atlantic sent investors running for cover as stocks and commodities fell across the board.
Currencies went in all the directions. The Norwegian crown took a hit as oil prices slid below $90 to a four-year low.
The euro fell 0.5% against the yen at 136.6 yen, nearing its low of 136.34.
Fears about Chinese and European growth, combined with concerns about the economic impact of Ebola have so far had the effect of pushing up the yen.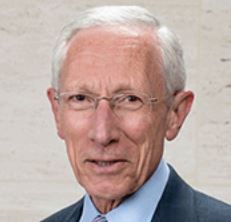 Stanley Fischer believes interest rates will rise in the middle of 2015. (Photo: Federal Reserve System)
While one the one hand saying on Thursday that the US dollar's exchange rate was about right, Fed Vice Chairman Stanley Fischer added that the Fed would monitor the currency to determine what its impact might be on aggregate demand.
Mr. Fischer believes the Fed will likely start increasing interest rates around the middle of 2015, but its exact timing will depend on how the economy is doing. "What we think now is that the capital markets have it more or less right but we don't ourselves know when we're going to do it," he said.
San Francisco Federal Reserve Bank President John Williams said in Las Vegas on Thursday regarding when he thinks interest rates will go up "Likely around the middle of next year is a reasonable guess to my mind. If the economy or inflation heat up faster than I expect, we should lift rates sooner." He added that if progress on those fronts loses steam, the hike should be delayed.
According to minutes on the Fed's meeting on Wednesday, policymakers were concerned that a strong dollar could undermine the much-needed increase in inflation, as well as global economic growth.
Reuters quoted Stepehn Gallo of BMO Capital Markets in London, who said "What the Fed did was verbally intervene in the currency markets."
Investors inferred from the Fed's comments that it may delay raising interest rates.
US looks set for sustained expansion
The Wall Street Journal's monthly survey of economists predicted that stronger job growth and improved consumer confidence would put the US GDP expansion on a steady trajectory heading into 2015.
The panel of economists estimated that the US economy grew by 3.2% in Q3 2014, and is growing by 3% in this quarter.
They predicted that GDP would expand by 2.8% (annually) in the first half of 2015.