What is shipping? Definition and examples
The word shipping has more than one meaning.
We use the term when we refer to all ships, i.e., when we are talking about sea vessels collectively.
It can mean the transportation of cargo (goods) by sea (and also land and air).
It is a charge that shops add to the price of a product when they send it to you. In this case, it means the same as 'delivery charges.'
The Cambdridge Dictionary has the following definition of shipping:
"1. Ships considered as a group: 'This stretch of water is heavily used by shipping.' 2. The act of sending goods from one place to another, especially by ship: "Cost is $205 plus $3 for shipping."
The term 'shipping,' meaning the 'act of sending cargo by ship' emerged in the English language in the late fifteenth century. It was not until the 1590s that the term also meant 'ships generally or collectively.'
---
---
Shipping – freight transport
The terms shipping, freight transport, and carriage have the same meaning in this context. They refer to the transportation of goods (cargo, freight).
Initially, shipping only referred to the delivery of cargo by sea. However, today it also includes deliveries by air and land too. 'To ship' means 'to deliver.'
In a business environment, it is common for people to use the term logistics with a similar meaning. Logistics, a subset of supply chain management, deals with the challenge of coordinating and planning the flow of goods (and information), i.e., making sure things get to the right place at the right time.
The shipping industry
The shipping industry (or simply 'shipping') is responsible for the transportation of ninety percent of world trade. In other words, 90% of world trade is transported by sea.
According to the International Chamber of Shipping (ICS), it is the life blood of the worldwide economy.
International trade would simply not be possible if we stopped transporting goods by ship. International trade refers to imports and exports, i.e., trade between nations.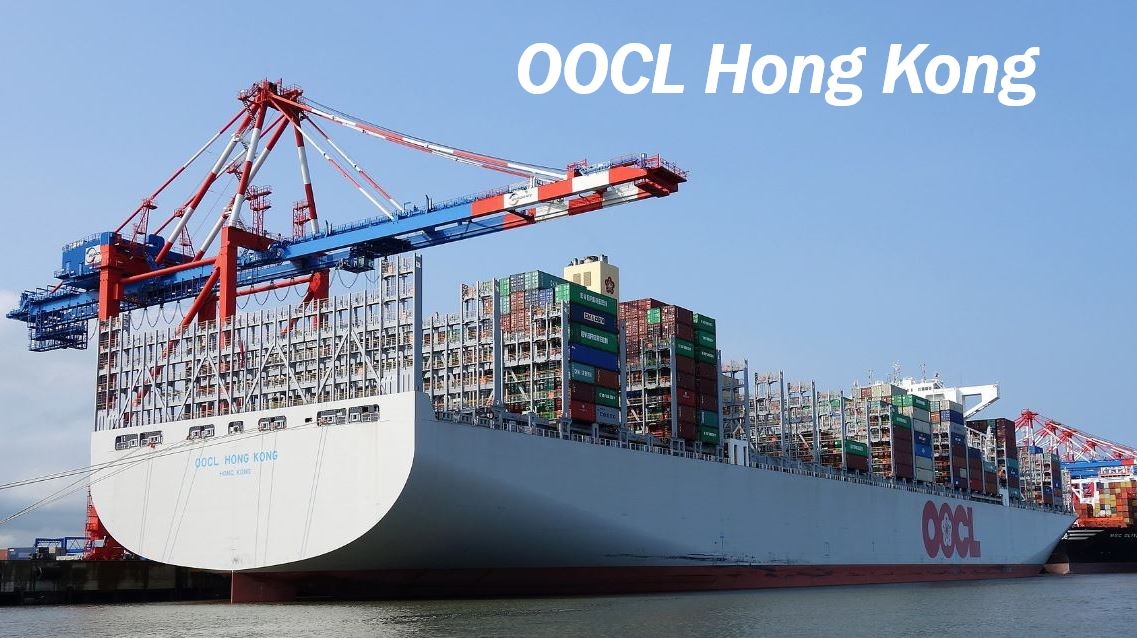 The ICS makes the following comment on its website:
"Seaborne trade continues to expand, bringing benefits for consumers across the world through competitive freight costs. Thanks to the growing efficiency of shipping as a mode of transport and increased economic liberalisation, the prospects for the industry's further growth continue to be strong."
"There are over 50,000 merchant ships trading internationally, transporting every kind of cargo. The world fleet is registered in over 150 nations and manned by over a million seafarers of virtually every nationality."
The shipping industry is huge. Merchant ships are estimated to generate half-a-trillion dollars worth of business in freight rates each year.
Biggest container shipping companies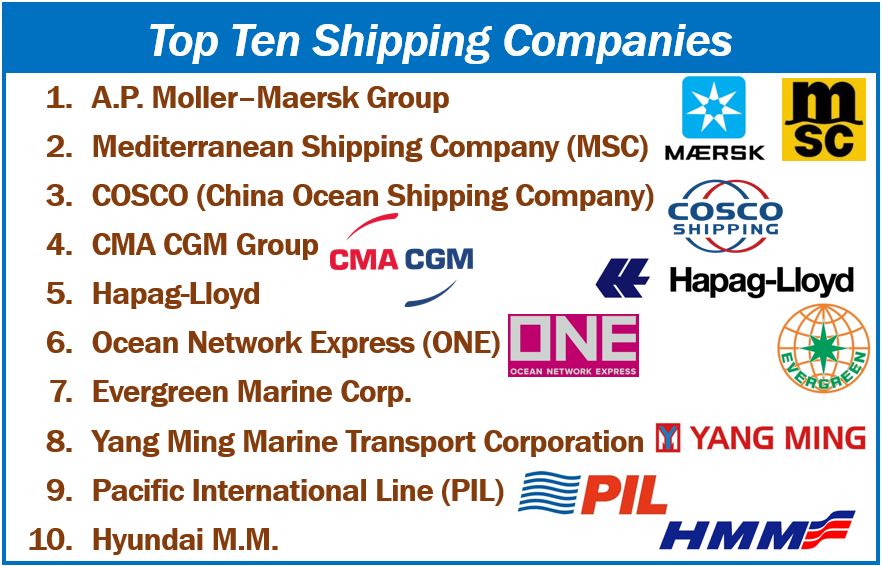 The Danish company, A.P. Moller–Maersk Group, is the world's largest container SHIPPING company.
It employs 79,000 workers across 130 nations and has an armada of 707 ships. It currently has 17.7% of the world international SHIPPING market (2019).