What is a sister company? Definition and examples
A sister company is a business that has the same parent company as another business. The two companies may operate completely separately and only be related to each other because they are siblings – they share the same parent.
Put simply, sister companies are subsidiaries (daughter companies) of the same company.
The Fox News Channel (Fox News), a US cable and satellite news television channel, has the same parent company (21st Century Fox) as Britain's Sky News – making the two of them sister companies. Fox News' other sister channels are Fox Business Network, Fox Broadcasting Company, Sky News Australia and Sky TG24.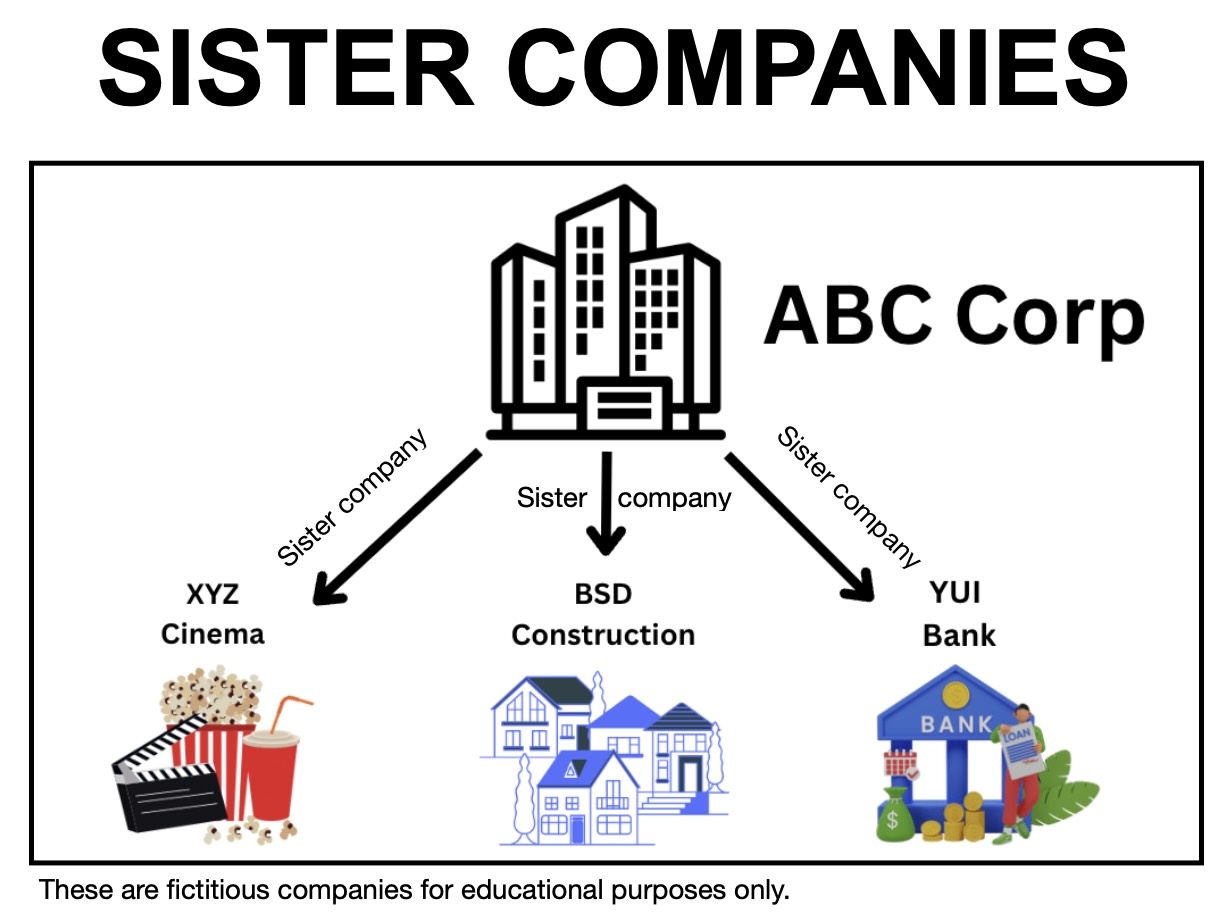 Sister companies may be quite different
Sister companies may not necessarily operate in the same business sectors. Their activities and products may be completely different.
Berkshire Hathaway Inc., which is led by multi-billionaire Warren Buffett, is the parent company of Exxon Mobil (oil & gas), Coca-Cola (soft drinks), and American Express (financial services).
Sometimes, sister companies may appear to be arch-rivals in a specific industry, but are owned by the same parent company. ConocoPhillips and Exxon Mobil, for example, compete aggressively in the oil & gas markets, but are both owned by Berkshire Hathaway Inc.
British multinational Virgin Group Ltd., which was founded by billionaire mogul Richard Branson and Nik Powell, today consists of many sister companies that operate in several sectors, such as telecommunications, media, food & drink, healthcare, transport and financial services.
The Virgin Group has had (and continues to have) many subsidiaries – across many sectors.
Some operate in the same sector
Germany's automotive giant Volkswagen Aktiengesellschaft has several subsidiaries in the vehicle production industry, such as Audi, Bentley, Cupra, Jetta, Lamborghini, Porsche, SEAT, Škoda and Volkswagen.