What is a consultant?
A consultant is a person who provides advice or a service in response to a request. They typically do this in a professional capacity in return for a fee.
Consultants operate in a wide range of fields. These include: business, education, engineering, finance, information technology (IT), management, and the military. The term consultant also has a specific meaning in medicine in the United Kingdom and certain other countries.
---
Internal and external consultants
An internal consultant is a consultant who is on the payroll and staff of the organization while an external consultant is hired in.
One reason firms may employ their own internal consultants is because they have a continuing need for their skills and knowledge. Such individuals also offer the added benefit of already being familiar with the organization and how it operates.
On the other hand, external consultants bring knowledge and experience of working with other organizations. Outside expertise can be of great value to firms looking for solutions with track records in other companies.
---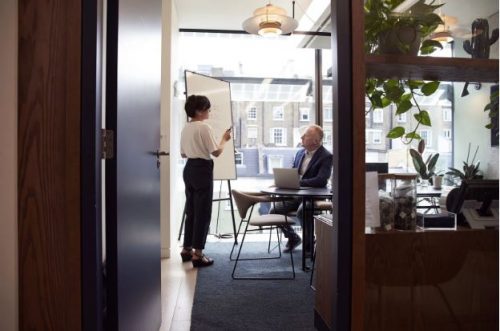 Consultancy skills
In many cases, clients just want consultants to give advice in response to particular questions and problems. They will expect the consultant to be an expert on the subject and to possess relevant experience, such as in implementing appropriate solutions in firms like theirs.
However, even in these instances, the effective consultant needs emotional intelligence that matches their IQ.
As well as being a subject-matter expert who is good at diagnosing and solving problems, the effective consultant fosters good relationships and communications with clients. They must also be able to manage themselves and be resilient to stress. In consultancy, the human dimension is as important as the technical one.
According to William Johnson, managing director of the Openside Group – formerly known as Psychological Skills for Professional Services (PSfPS) – successful consultancy depends on specialist knowledge and valuable client relationships. He wrote about this in a 2017 article about the role of emotional intelligence in consulting.
Clients will often see, argues Johnson, that consultancy firms offer very similar levels of expertise. But what distinguishes them will be how they relate to clients.
Individual consultants may also find it hard to differentiate themselves just on expertise.
"While knowledge and experience can get individuals 'through the door,'" writes Johnson, "an ability to listen, adapt, collaborate, empathize, and build trust is what will set a firm apart from competitors and individuals from their peers."
---