Despite lackluster net income in the first quarter, Ford expects performance to improve this year.
The automotive giant expects full-year pretax profit of $8.5 billion to $9.5 billion, up from $6.3 billion in 2014.
Net income for the first quarter fell by 6.6 percent to $924 million, mainly because of a stronger US dollar and lower sales of popular vehicles such as the F-150 pickup truck. First-quarter earnings were 23 cents per share, versus 25 cents per share last year.
According to FactSet, analysts expected earnings of 26 cents per share.
The company's chief financial officer, Robert L. Shanks, said on Tuesday:
"We feel we are very much on track to that breakthrough year we talked about,"
Analysts expected a tax rate of 29 percent for the quarter, however, the company said that the actual rate was 24 percent. This caused a difference worth around 2 cents per share.
Revenue dropped by 5 percent to $33.9 billion.
Nevertheless, Ford expects 2015 to be "a breakthrough year" for profits, based on new products and improved sales in North American and Asia Pacific markets.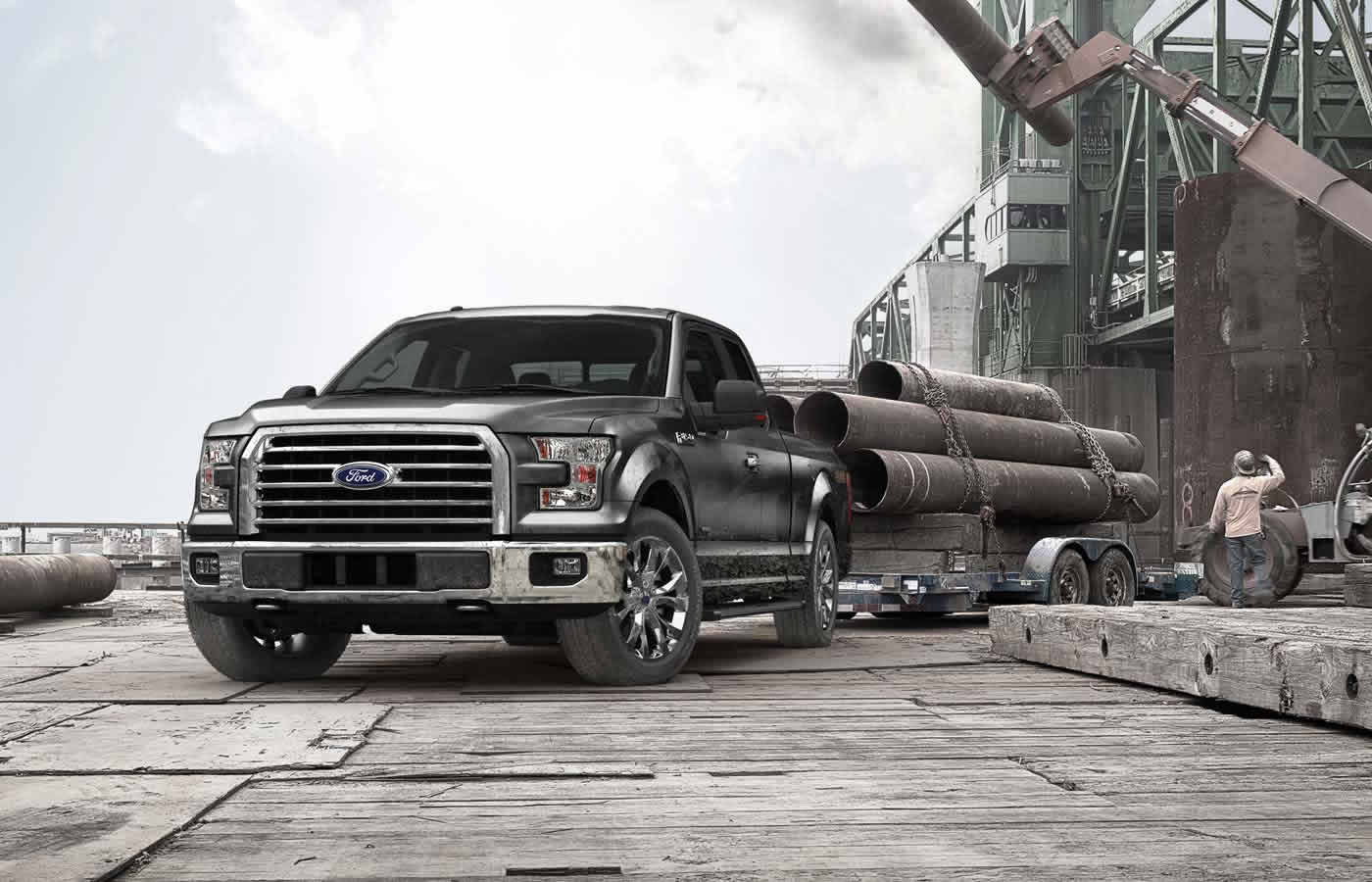 The new Ford F-150 pickup truck.
Shanks said that if the F150 and Edge lines had been built at "normal production rates" in the quarter, over $1 billion would have been added to Ford's operating profit.
According to a Bloomberg report:
"Ford lost output of more than 100,000 trucks since the start of last year while it retooled two factories that make the model. A plant near Kansas City, Missouri, began building the F-150 last month and Chief Executive Officer Mark Fields has said it will reach full production by mid-year."
In an interview with Bloomberg, Shanks said: "Thank God for the F-150. It's getting a very strong and positive market reception. It's even stronger than we anticipated."
Chief Executive Officer Mark Fields said on a conference call on Tuesday:
"We're mostly through the launch of the F-150. As we get into the second half of the year, we're seeing really great acceptance of our new products."