The FTSE 100 closed lower on Tuesday as plunging metal prices weighed on miners. The index fell 0.32 percent, closing at 6,271.24 points on Tuesday after dropping 0.9 percent in the previous session.
FTSE 100 performance on Tuesday, November 10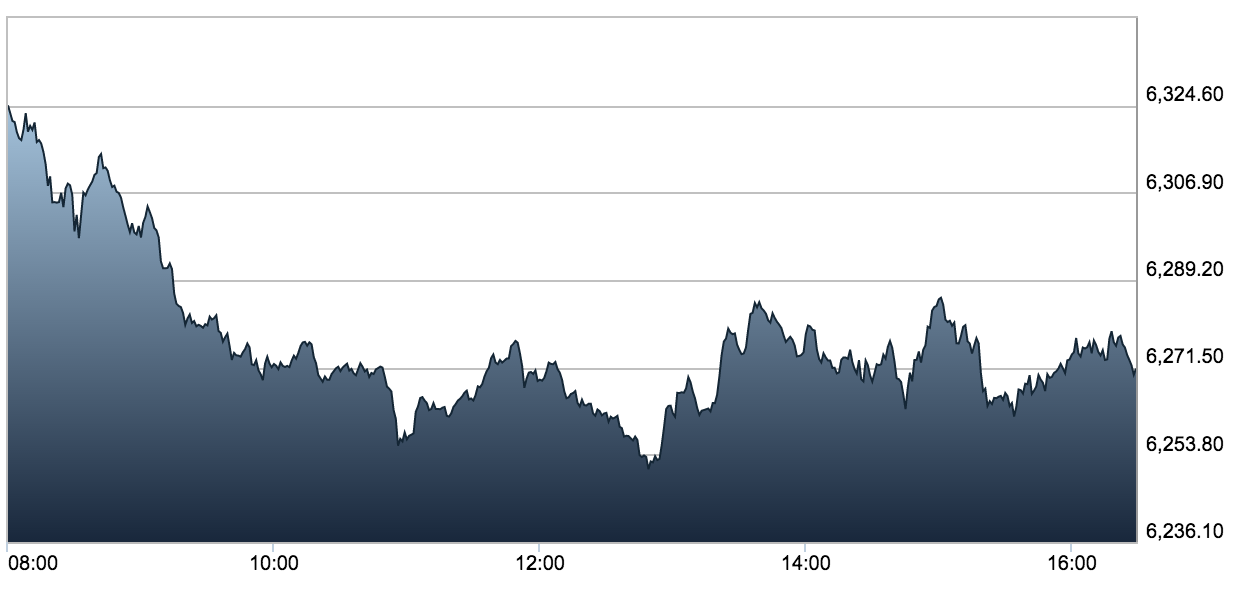 Source:  London Stock Exchange plc.
The drop was led by a 1.2% decline in the UK mining index as after copper fell to a six-year low on lacklustre demand/growth from China – the world's top metals consumer.
"Metals and miners continue to face strong headwinds as the Chinese economy continues to show no signs of stability," said Jawaid Afsar, senior trader at Securequity.
"With a rate hike cycle in the United States possibly starting in December, the sector will face additional pressure as the dollar strength will hurt earnings of mining companies."
Anglo American dropped 4.7% and Glencore was down 4.2%.
However, there were also gains for some companies because of better-than-expected earnings updates. Experian shares rose 6.9 percent, Premier Foods surged 17.5 percent, and Vodafone rose 4.7 percent.
According to Reuters, Jonathan Roy, advisory investment manager at Charles Hanover Investments, said:
"There have been some good signals from companies in terms of their core performance,"
"However … people aren't really trading as much on expectations of earnings, but more on the short-term sentiment and how that sentiment is being impacted by the possibility of an interest rate hike from the U.S."