It can be hard to find the motivation needed to work out, especially since spending an hour running on a treadmill is anything but fun for most people. Sticking to a fitness routine can feel very difficult since if you don't enjoy something, it is easier to make excuses and skip it every chance you get.
For people who want to get involved in a new activity, we have prepared a list of fun ways in which you can stay fit without feeling like you're working out.
Walk more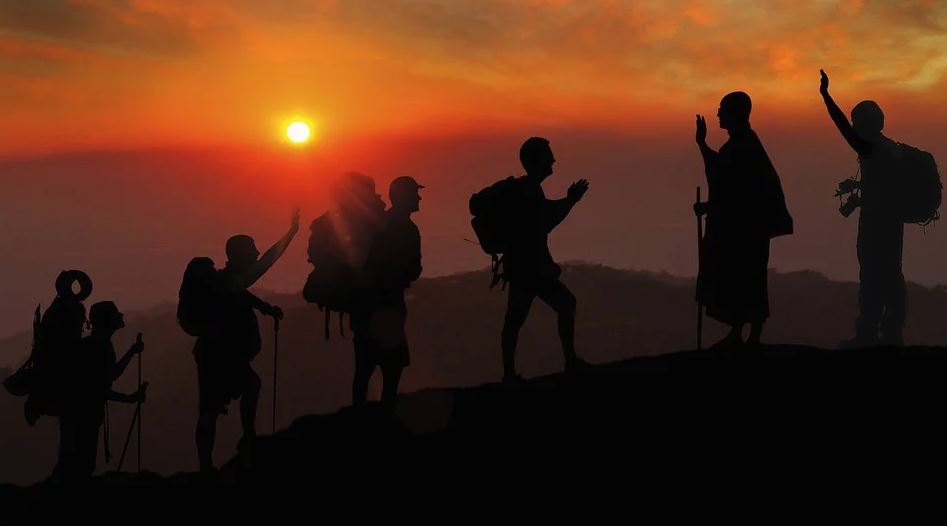 Hiking with friends is a great way of exercising and socializing at the same time. You can stretch your legs and see some of the outdoor beauty that you would otherwise miss. You can also try to walk more since even a 15-minute brisk walk can get you close to a mile.
If you have to go somewhere instead of taking your car or a taxi you should instead walk since you will be surprised to see just how efficient walking can be. Walking for an hour at a brisk pace can burn up to 300 calories or more, depending on how much you weigh.
A few ways in which you can make walking more fun is by listening to your favorite podcasts or audiobooks. This way you won't feel like you're wasting your time walking instead of driving.
Dancing
For people who don't like to go to the gym or run, dancing is the perfect exercise for keeping fit and losing weight. You don't need to be a professional dancer to have fun and turn dancing into an effective workout routine.
What's great about dancing is that it doesn't matter how old or how good you are at it since everyone can enjoy and perform this exercise. Furthermore, there is a huge variety of musical styles to choose from and no matter the kind of dancing that you like, you can find countless genres to help you exercise every muscle.
Dancing can help you improve your flexibility, it promotes weight loss and it reduces the risk of cardiovascular diseases. The benefits that you get far outweigh your fear that you're not good at it, so the best advice we can give is to dance like no one's watching.
Try out a sport
The best way of having fun is to try something new and maybe now is the time to finally try out that sport that you always wanted to do but never got the time or the motivation. It is true that starting a new sport can seem daunting since it requires you to change your routine, but this can be exactly what you need if you want to stay active.
Finding an activity that you enjoy and that makes you excited is a much better alternative than spending a day at the gym. You should start by making a list of the sports or activities that you would want to try such as ice skating, kendo, fencing, martial arts, boxing and so on and then simply choose the one that piques your interest.
Don't overthink things too much since it's easy to give up. Instead, just buy the needed equipment and give it a try and you'll be surprised to see how much your weekly routine will benefit from it. We also have some cheap options for you to choose from once you've decided.
Video games
We know what you are thinking, how can video games keep you fit since they've been blamed for being the major cause in the lack of exercise in children for years? While that might be true, if you choose your games carefully, you can get a great workout out of them.
Games on the Wii or VR games can get you off the couch and moving. There are plenty of options that are designed to utilize the power of your game console for fitness purposes. Think of games such as Just Dance, Beat Saber, Wii Fit Plus and any of the other high-rated games designed to keep your body moving.
You can also play regular games and make a few rules such as only playing while standing up or doing some push-ups every time that you die or lose.
________________________________________________________
Interesting related article: "What is Health?"