There may be a future for steel production at the beleaguered Port Talbot plant.
The German industrial conglomerate ThyssenKrupp has reportedly been in talks with Tata Steel for months ago about a potential merger of its steel operations with Tata's European business — as suggested by Wall Street Journal.
It is understood that ThyssenKrupp has been put off by the losses of Tata's UK business and pension liabilities of nearly £15 billion, but the deal that would make it the largest steelmaker in Europe and prevent any new competition entering in the UK.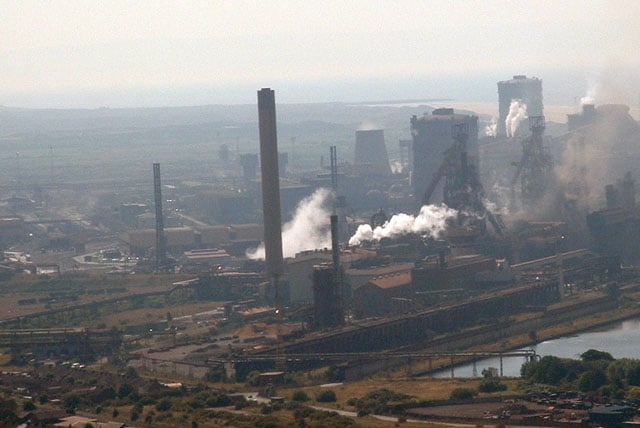 Unlike Tata, ThyssenKrupp's European steel business remain profitable even as Chinese imports dramatically drove down prices in Europe thanks to severe cost cuts.
According to The Guardian, a source familiar with the matter said Tata "could find a solution" and rescue the deal with ThyssenKrupp if the government steps in and provides financial support.
Tata Steel is losing about £2.5m a day in the UK and is on the verge of announcing the closure of its UK business if it doesn't find a buyer.
Sajid Javid, the business secretary, has urged Tata to act as a "responsible owner" and wait until it finds a buyer. The UK government is believed to help secure a deal by offering a loan to a new buyer.
In a statement, Tata Steel said: "We are committed to running a meaningful process to explore strategic alternatives for Tata Steel's UK business. This could include finding one or more buyers for our UK operations. The sale process began on Wednesday 30 March and although there is no fixed timeline, it needs to be implemented urgently as there are severe funding requirements affecting the UK business."
---
---
David Cameron raised concerns about the steel crisis with Chinese President Xi Jinping
According to the BBC, on Thursday Mr Cameron told Xi Jinping that they need to work together to address the over-capacity in the steel market.
China recently raised import tariffs of up to 46% on some EU steel.
The prime minister's spokeswoman said Mr Cameron "raised concerns about the global steel industry" with President Xi. She added that the G20 in China in September could be a good forum to raise the issue.

Video – The UK Steel Crisis: Five Things You Need To Know:
---
---