Instagram is a social networking service in which members share photos and videos. Facebook acquired Instagram in April 2012 for about $1 billion in a cash and stock deal. The service is available worldwide in a total of thirty-six different languages.
Mike Krieger and Kevin Systrom created and launched Instagram in October 2010. At first, it was only for Apple's iOS mobile operating system. Two years later, people using Windows 10 Mobile could also download the app.
Today, it works with iOS, Windows 10, Windows 10 Mobile, and Android.
Boost your Instagram following
Instagram is becoming increasingly popular with marketing professionals who want to enhance their product's or company's brand and boost sales. The secret is to expand the number of account holders who follow you and if you struggle with that you can always consider getting an Instagram growth service. They will know what to target and how to make your Instagram account successfully grow.
In social media websites such as Facebook Instagram, Twitter, a 'follow' represents an account holder who wants to see another user's new content feeds – all of them. The main objective of online businesses in social medial websites is to get users to follow their accounts.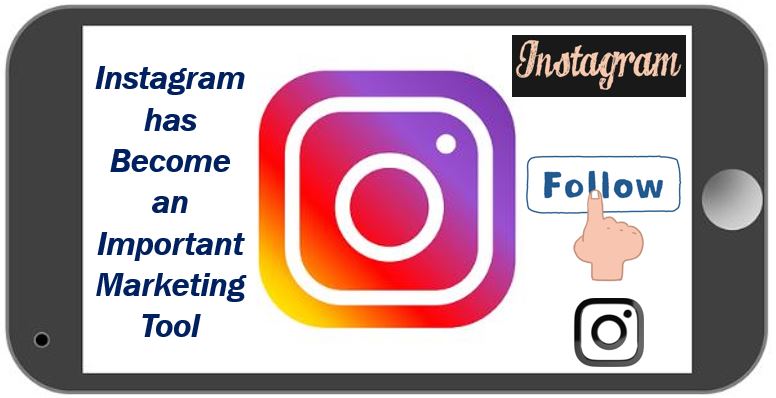 All major social media networks have a type of news feed that delivers news, ideas, opinions, etc. to their users. Most of the news feeds consist of images, videos, articles, and posts from other account holders that somebody has decided to follow.
Follows, likes, and shares
Follows, likes, and shares are not the same. While likes and shares indicate that account users value specific posts, follows are significantly more powerful.
A follow means that a user wants to receive continuous updates from an account. It is a much higher level of engagement than a like or share. Some marketing professionals buy Instagram followers to speed up the growth process.
How to get more Instagram followers
Instagram started off mainly as an application for kids and teenagers. Those days are long gone. Today, it is also a major marketing tool for companies. There are currently more than 200 million active monthly Instagram members who share sixty million images per day plus 1.6 billion likes.
Promote your dedicated hashtag everywhere
A hashtag is a keyword phrase preceded by a pound sign or hash (#). On social media websites, people use hashtags to help users who are interested in specific topics in their search.
Hashtags help attract attention to your posts. They also encourage users to interact with your posts.
If your hashtag is #fredsbikes, make sure people see it everywhere, and not just in Instagram. Include it offline as well as online. For example, your real-world printed ads should have your hashtag(s) displayed, as should your receipts, products, business cards, letter headings, etc.
Look beyond one-word hashtags
There is much more to successful and effective hashtagging than the blatantly obvious hashtag that consists of just one word.
Mix your one-worders with more sophisticated combinations that can convey part of a story. They might be ironic, humorous, sarcastic, serious, and even slightly outrageous. Whatever you do, make sure than none of them are boring.
Put simply; to get more following and engage users more, you must get creative.
Images need interesting captions
There is much more to placing images than simply telling people what they can already see if you want to really engage them. Your captions need to be interesting, informative, and descriptive.
If you can, include something personal in the caption. Never underestimate how much people love to get to know more about you.
Influencers really matter
In social media, an influencer is somebody who can influence the purchasing decisions of other users. Users respect and admire influencers.
Set your Instagram account so that you are notified every time an influencer shares new content. You need to first identify the influencers that matter to you. Only look for, for example, cycling influencers if your company makes racing bicycles.
Develop a new style
People love fresh, new things, especially in social media. Try to develop a unique style, but don't go too far. It is a human instinct to want to be part of the herd, i.e., we like to fit in.
Local often matters
Do not underestimate the rewards you may gain by going local. Try to find out what is going on in your community, city, or region. Mention local events and landmarks. You could even post a local map filled with information about events, where to eat, drink, fix your car, etc. If you do, keep it up to date.
If your business has a real-life, bricks and mortar retail store, gaining local traction is extremely important.
Call to action or CTA
Call to action or CTA is a marketing term we use in selling and advertising. CTAs aim to get people to respond. Their ultimate aim is to boost sales.
CTAs include words or phrases that marketing professionals incorporate into advertising messages, sales scripts, and web pages that encourage people to do something now – take action; hence, the name.
Social networking sites are not broadcasting platforms, they are conversation platforms. Use this feature to call your readers to action. Your aim might be to direct them to a web page, a catalogue, forum, consumer group, purchase something, etc.