General Motors will be cutting production of the Chevrolet Sonic and Buick Verano by more than 20 percent and lay off around 100 workers at its Orion Township assembly plant beginning this July.
The Detroit-based car company announced today that it will "adjust plant production to better align with market demand".
An employee with knowledge of the plan said that General Motors officials told factors workers that production will be cut from 33 cars per hour 26 cars per hour – a 21 percent decline.
GM has cut production at the factory a number of times over the past year because of falling fuel costs and a shift in consumer preferences.
The Orion plant currently employs 1,580 hourly workers and 180 salaried workers.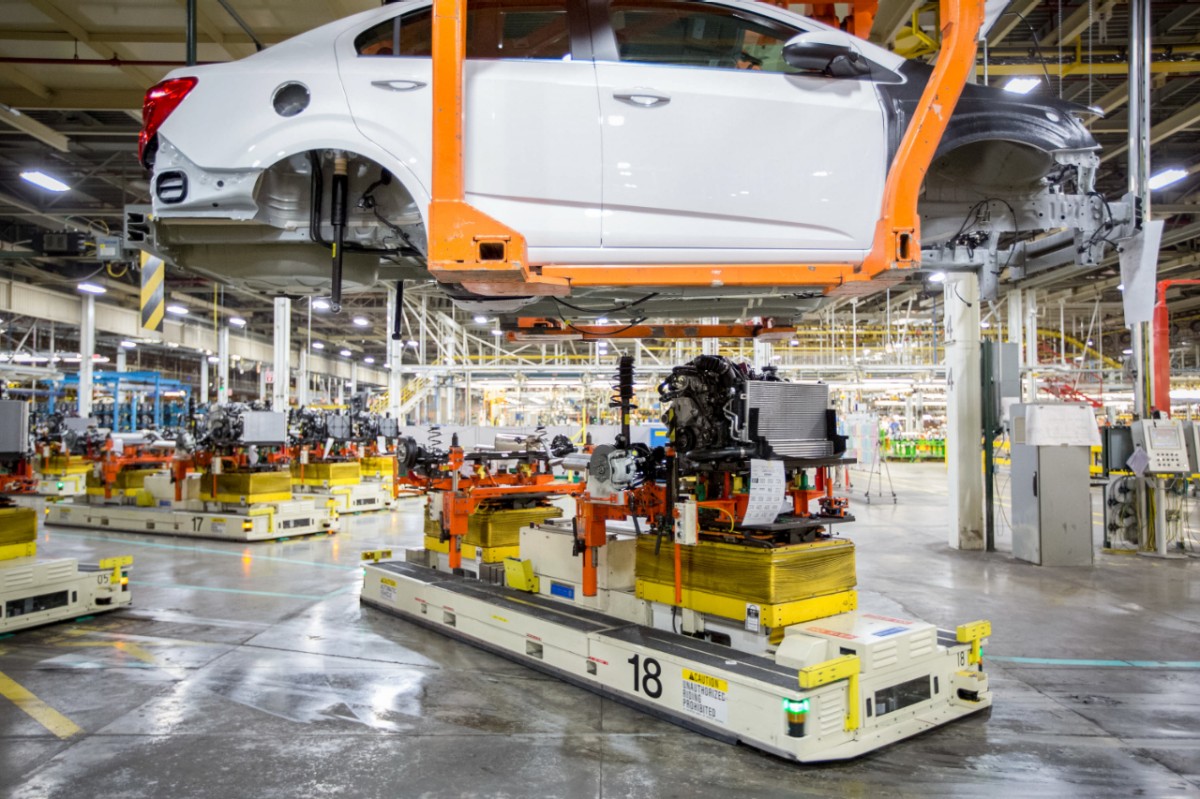 Disappointing Sonic and Verano sales
Sales of the Chevrolet Sonic has dropped 29 percent through the first five months of the year, according to the Automotive News Data Center, while overall sales in the subcompact sector has only dropped 7.2 percent.
Verano sales also dropped, by 16 percent, down to 15,279, while sales of compact cars actually increased 3.8 percent.
GM investing $160 million to revamp the Orion plant
The company also plans on introducing new designs for the Chevrolet Malibu and Camaro in the fourth quarter. A newly designed Chevrolet Cruze is also expected to be delivered to showrooms at the beginning of next year.
GM will also invest $160 million to revamp the Orion plant to produce the electric Chevy Bolt.